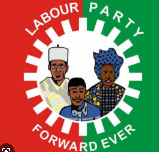 Politics
Labour Party's legal team  inspects election materials 
CITIZENS COMPASS– THE legal team of the Labour Party (LP) has met with officials of the Independent National Electoral Commission (INEC) to inspect the materials used for the February 25 presidential polls.
Livy Uzoukwu, head of the legal team, led 60 lawyers to the meeting which  took place at the commission's headquarters in Abuja.
There has been mounting concern over INEC refusal to obey the appellate court order asking the electoral umpire to allow Labour Party to inspect the electoral material used during.
INEC declared Asiwaju Bola Ahmed Tinubu winner of the election, saying that the All Progressives Congress, APC, candidate polled a total of 8,794,726 to defeat his closest rivals and candidates of the Peoples Democratic Party, PDP, Atiku Abubakar and Peter Obi of the LP who scored 6,984, 520 and 6,101,533 respectively.
However, Obi headed to court to challenge the outcome and the result announced by INEC