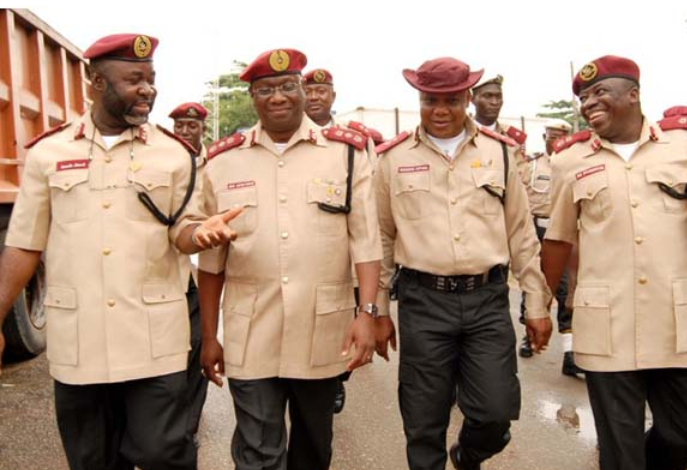 THE Federal Road Safety Corps (FRSC), Lagos State, says it has arrested a total number of 15,147 traffic offenders in Lagos between April and June 2021.
The Sector Commander FRSC Lagos Sector Command, Corps Commander Olusegun Ogungbemide who disclosed this said in April 2021, the number of offenders stood at 5,540 with 6,526  number of offences while in May 2021, the number of offenders was 5,398 while the number of offences was 6,315. In June 2021, a total of 4,209 number of offenders were apprehended with 5, 054 offence.
The various offences booked for the periid include failure to install speed limiting devices, driving under Alcohol or drug influence, vehicle Mirror violation, Seat belt violation, Number plate violation among others.
He noted that the Command arrested a total of 328 motorists for driver's licence violation in April 2021, 284 May 2021 and 231 in June 2021 respectively.
He urged motorists to always ensure that there vehicles are maintained regularly.
He further stated that the command will continue to intensify its Operation show your drivers licence to help curb motorists who are in the habit of driving without valid drivers licence.