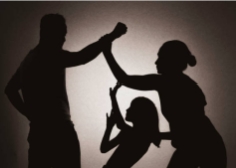 General News
Lagos partners wedding MCs to fight domestic violence
CITIZENS COMPASS – THE Lagos State Domestic and Sexual Violence Agency has said it is engaging masters of ceremonies at wedding engagements, popularly known as 'Alaga Iduro/Ijoko', in its bid to stem the rising spate of domestic violence among married couples in Lagos.
The agency, in a statement on Monday, said it recognised the "crucial role" played by these MCs in traditional wedding engagements, hence the move to engage them.
"In response to the alarming rate of domestic violence among civil married couples in Lagos State, where data have revealed concerning statistics, we recognise the crucial role of the 'Alaga Iduro/Ijoko' in traditional wedding engagements," the agency said.
The DSVA said it was introducing an initiative christened "Idile Alayo Curriculum," which, according to the agency, signifies a significant step towards eradicating sexual and gender-based violence by utilising the influence of traditional ceremonies.
"Through this initiative, we aim to empower alagas to actively promote awareness, prevention, and intervention against domestic violence, ensuring that every couple embarks on their marital journey on the strong foundation of respect, love, and safety.
By leveraging the powerful platform of traditional wedding engagements, we aspire to foster a culture of zero tolerance for violence and create a society where healthy relationships thrive, free from the shackles of domestic violence," the agency stated.