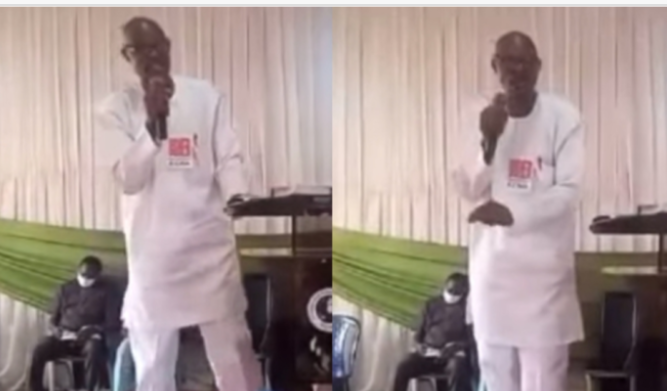 A CHURCH leader at a new generation church has reportedly slumped and died while preaching against rampant ritual killings in Abeokuta, Ogun State.
The incident happened on Sunday on the church pulpit at Onikoko area.
It was gathered that the preacher simply identified as Deacon Ogunnusi,was condemning the "get-rich-quick" syndrome when he slumped and died.
The incident was said to have caused confusion during the service.  
An eyewitness said the Deacon who was the Baale of Onikoko, a community, near the Panseke area in Abeokuta metropolis, slumped and died without giving any sign of fatigue or complaint.
Ogunnusi, while on his message in Yoruba language said, "The money you make through unlawful means, killing people, sucking human blood; when death comes, it will belong to another person."
According to an eyewitness, the interpreter was about to translate the English version of the gospel when the deacon collapsed and died.
The Church members were said to have immediately rushed him to the Federal Medical Centre, Idi-Aba, Abeokuta, where he was pronounced dead.
"The man was not the pastor of that church; he was just an elder. He was the Baale of Onikoko. But he was the one that delivered the sermon on Sunday.
"He was talking about death and people who make money by killing other people. All of a sudden, he collapsed. He was rushed to the FMC, but he died. We don't know what happened. I was very scared. Everything was disrupted. We just shared the grace and went home."
His body has been deposited in the mortuary.