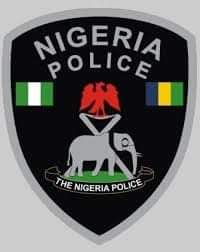 THREE students of Federal University, Ikwo, Ebonyi State have narrated how a team of Police officers attached to the Airport Command, Ikeja, Lagos, exhorted about N40,000 from them while on their way to board a flight back to school.
The students Ekene Okonkwo, Udo Chukwu Maduforo and Alex Ekwueme said the incident occurred at about 11am on Saturday, when they were in a cab heading for Airport and their vehicle was stopped by a team of Policemen in front of Golden Tulip Hotel, along Airport Road.
According to them, "After we were stopped. The Policemen told us that they wanted to search our bags. We allowed them to go on with the search, however, they did not find any incriminating items or materials in our bags."
"We pleaded with them to allow us go, so that we can catch our flight to school. We even showed them our identification cards but they refused as our pleas fell on deaf ears."
"They harassed us and delayed us without telling us what our offence was. One of them pushed us in the face and at the end collected N40,000 from us. At the end of the day, we missed our flight, " they explained.
Meanwhile, one of the Student's mother, Mrs Evelyn Okonkwo, said that she received a call from her son, who told her he was in a Police station.
According to her, her heart skipped, as she prayed for it not to be a serious case. She said after some few minutes, her son called again, and told her what happened.
She said, "The money was meant for their upkeep in school. By the time they arrived at the airport, they couldn't catch up with their flight."
"They missed their Air Peace flight scheduled for 11:40am. They had to return home and travelled on Sunday morning at extra costs."
Reacting to the incident, the Executive Director, Rule of Law and Accountability Advocacy Centre (RULAAC), Okechukwu Nwanguma, called on the Police authorities to intervene and investigate the matter.
"The erring Police officers need to be arrested and prosecuted according to the law that governs the land. Their actions must not go unpunished, " he added.
Meanwhile, Spokesperson of Lagos Command, Adekunle Ajisebutu could not be reached.