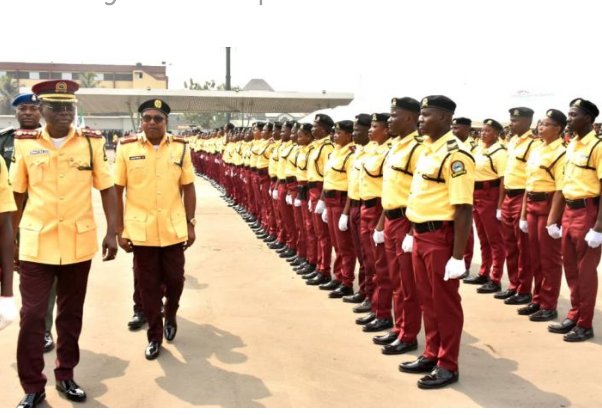 General News
LASTMA impounds 70 vehicles over traffic violations
LAGOS State Traffic Management Authority (LASTMA), on Thursday, disclosed that the authority intercepted 70 various types of vehicles for violating traffic laws.
The Director of Operations, Mr Peter Gbejemege, who led the LASTMA team to monitor a two-day enforcement operations made the disclosure after the operations in Lagos on Thursday.
He said,
Our jobs is to ensure there is free flow of traffic within Lagos and we have zero tolerance for BRT violator,"
he said.
Gbejemege urged the motorists and the commercial vehicles operators to stop plying BRT corridor warning drivers not to stop at unauthorized bus-stops.
Also speaking, the Controller, Traffic Management, LASTMA, Mr Ayo Osintimehin, described the operation as an enforcement and checkmating drivers compliance along BRT corridors within Lagos Metropolis.
Osintimehin said that only BRT business were authorized to ply the BRT routes and also monitor indiscriminate packing of vehicles on the highways.
"We arrest some vehicles packed at bus-stops because the bus-stops is meant to picking and dropping passengers.
" Any private vehicles parked at the bus stop will arrested because that is obstructions.
"We also arrest some commercial vehicles packed on the highways trying to get passengers," he said.
He advised the drivers to be law abiding adding that the present government had zero tolerance on traffic obstruction.
While ensuring Lagos was traffic free, the Head of operations, LASTMA Healthcare, Mr Oluyemi Adeoye, said that the operation was basically meant to bring sanity on BRT corridors.
"Although when the commercial transporters observed their appearance that they will pretend to comply and as soon as they ended the operations that commercial business would go back on indiscriminate obstructions on the highways.
" We will continue on our operation in ensuring Lagos is traffic free and any violator will serve as deterrent to others," he said.