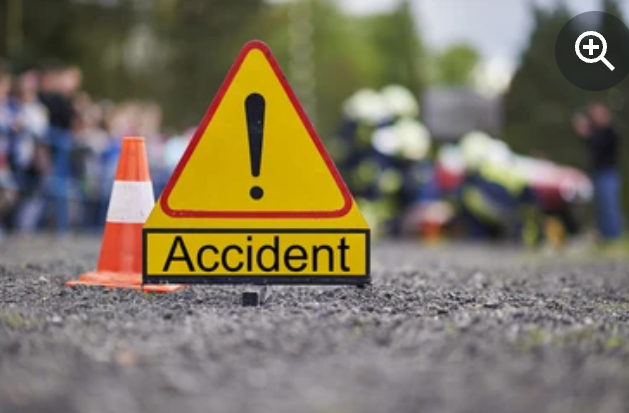 TRAGEDY struck on Sunday, in Arepo, along Ogun State axis of Lagos/Ibadan Expressway when a 60 years old man was knocked down by a vehicle while trying to cross the expressway.
Eyewitnesses'  account said the incident occured in the morning when the man arrived the bus-stop on a business trip  from Ibadan 
However, while he successfully crossed the other end of the bus stop, he was knocked down by a vehicle while crossing to Arepo side.
He was said to be presumed dead on the spot. 
An  eyewitness Mallam Mustapha said on noticing the tragedy, the driver of the vehicle stopped only to be confronted by some angry youths
"As this was ongoing, a 70 years old passenger who could not withstand the situation was said to have slumped on the spot.
The confused driver was said to have opted to take the victim to the hospital and return to deposit the deceased to the morgue.
As gathered, the driver did not return to pick the corpse.
However, Policemen from Wawa Division arrived at the scene to deposit the corpse to a mortuary in Mowe.
Contacted, the Spokesperson, Ogun State Traffic Compliance and Enforcement Agency (TRACE), said he was yet to be briefed about the incident.