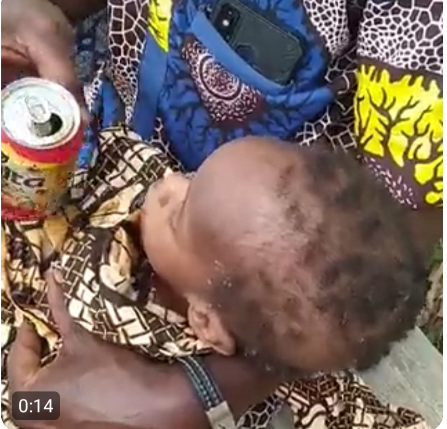 A TWITTER account user identified as Josh Euronaire has raised alarm after a baby was dumped in front of his house in the Abule Egba area of Lagos.
He said the baby must have been dumped at midnight while he was asleep.
The baby was found in the morning.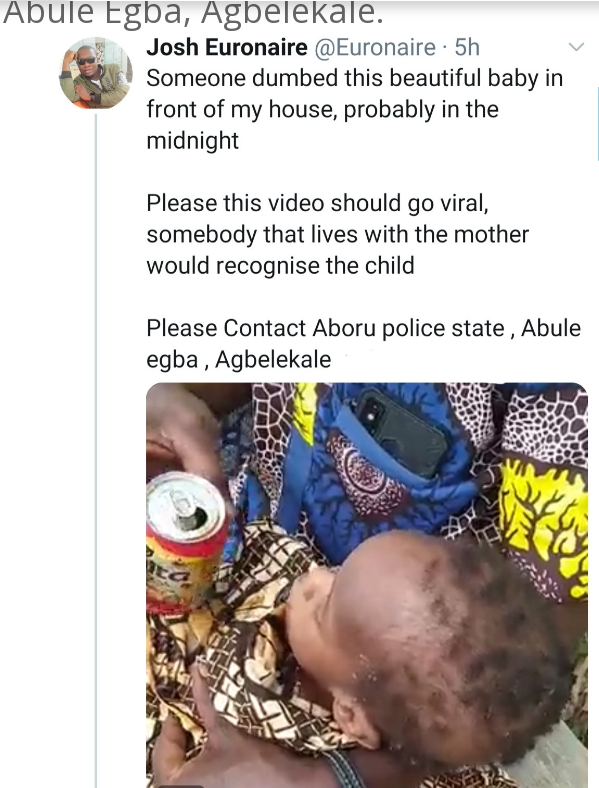 Josh, who posted this on social media requested that members of the public assist in locating the child's mother or other members of the family.
"Someone dumped this beautiful baby in front of my house, probably at midnight." He added.
He added that anyone with information about the family of the baby should contact the Aboru police station at Abule Egba, Agbelekale.