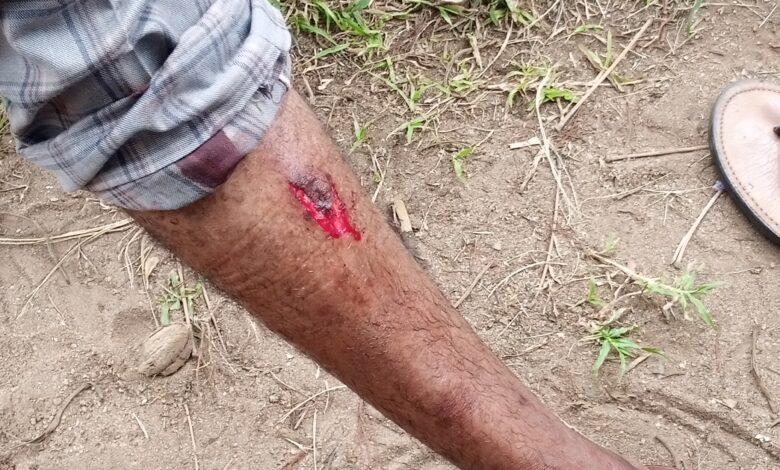 Politics
Many injured as APC primaries turn violent in Ikorodu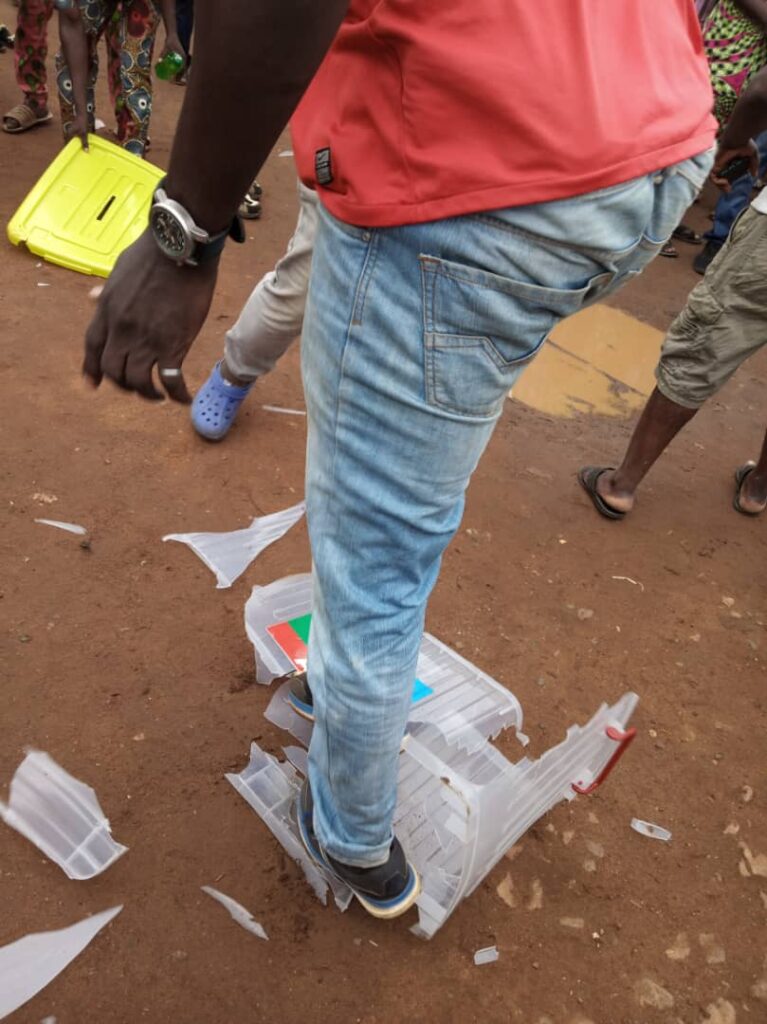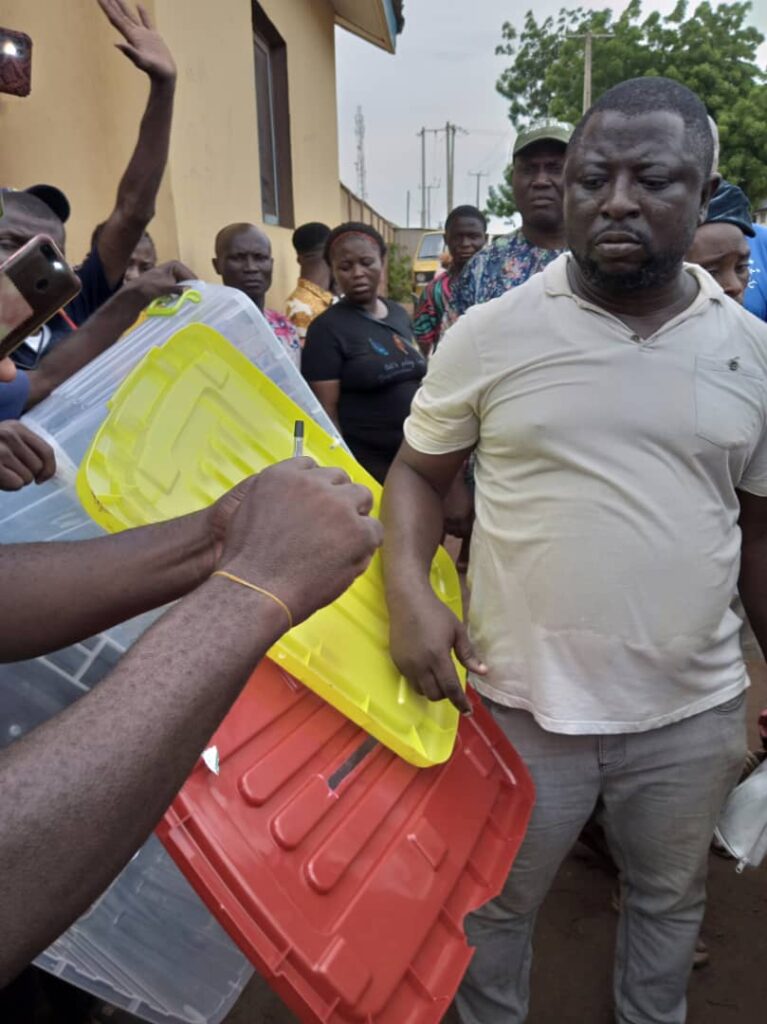 The 2021 All Progressives Congress APC, councillorship, and chairmanship election primaries in Ikorodu Local Government area of Lagos State on Saturday, turned violent as scores of people were reportedly injured while elections activities were disrupted in the area.
Affected places were Wards "F", "E", "D", "A", "B" and other wards after some suspected thugs stormed the areas to unleash terror on people.
The incident started simultaneously at about 12.30 pm such that ballot boxes and voting materials were smashed by the suspected thugs while scores of voters were attacked.
Eyewitnesses' account said the suspected thugs used pebbles, broken bottles, and guns to disperse the voters.
Many voters and party agents were injured while others escaped death by whiskers.
The voters said the violence was allegedly caused by some loyalists of the incumbent chairman, Mr Wasiu Adesina, who could not find their names in the voters' register.
I jumped fence to escape gun shots – Presiding Officer
A Presiding Officer at Ward "E", Rashida Ogunlana said she narrowly escaped gun shots after the suspected thugs invaded the ward.
"I was doing my job as a presiding officer at Ijomu Anglican Primary School
Osikoya Street, Anibaba and the elections process was going on smoothly when it was disrupted by some loyalists of the incumbent chairman who instructed us to pick voters in fives, but I declined asking them to allow me to clarify this from our party leaders.
"Before I knew what was happening, they disrupted the exercise with gun shots and smashed the ballots papers and destroyed some voting materials. However, I was quick to carry the remaining materials and jumped the fence to a compound where I hid myself in a room.
"Unfortunately, they went in search of me, but I fled the scene unfortunately, they caught up with me, collected the voting materials and destroyed them amidst gun shots but none of the bullets hit me," she said.
Another victim of the violent, Abdusalami Olorunwa, said he sustained leg injuries when his ward was violently attacked by the suspected thugs.
APC Ward "F" Chairman in Ikorodu Central, Chief Okoko Olalekan said a party member simply identified as Segun was hospitalised while his two I phones were forcefully taking away by the assailants.
Also, he said the whereabouts of one Mr Sokunbi, a presiding officer, could not be traced.
In a chat with Citizens Compass, the council chairman, Ikorodu Central, Wasiu Adesina who hailed from Wards "C", Ikorodu Central, said Ikorodu people had confidence in his leadership and that was why they were poised to return him for a second term in office.
He added the process became a surprise to him when names of his supporters were removed from the election register.
He said: "My supporters' names were removed from membership register. One thing they can't deny is about what we have done in Ikorodu, and that was why the people came out en-masse to vote for Him. Wasiu Adesina for a second term in office.

Voters at Ward "C", Ikorodu Central before the arrival of suspected thugs.

However, the turn out of voters was impressive in the six local government and Local Council Development Areas LCDA, in Ikorodu.
The incumbent Chairman of Ijede Local Council Development Area, Alhaji Fatiu Salisu has withdrawn from the race.
End.