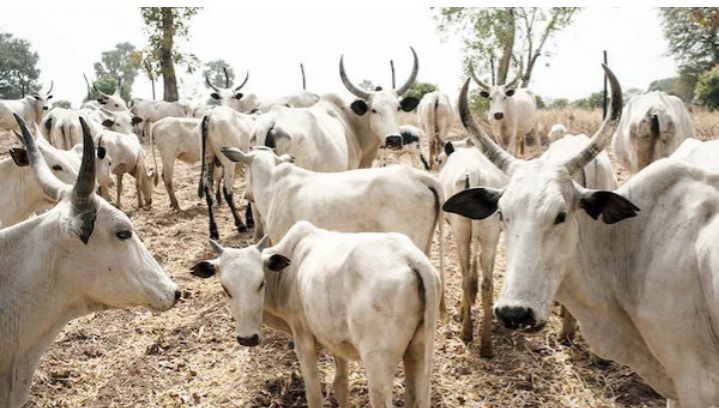 MIYETTI Allah Cattle Breeders Association of Nigeria (MACBAN), has attacked Ondo State Governor, Rotimi Akeredolu over the signing of the Anti-Open Grazing Bill  into law.
The governor had on Tuesday signed the Bill into law to prohibit open grazing of cattle in the state and to curb insecurity.
However,  in an interview on Arise News, on Thursday, MACBAN Secretary-General, Usman Baba-Ngelzerma, said the Ondo State House of Assembly did not follow due processes before signing the Bill into law.
He stated that none of the MACBAN members was invited for a public hearing and to make inputs to the law before it was signed by the governor.
Baba-Ngelzerma disclosed that the state government failed to establish ranches before the implementation of the law banning open grazing in the state.
He, however, asked the Ondo government to learn from Benue where the same law has not brought peace to the state four years after it was signed.
He added that the anti-open grazing law has further aggravated the insecurity situation affecting the state.
Recalled that Akeredolu said he assented to the bill in line with the resolution of the Southern Governors' Forum at its last meeting in Lagos where the governors set September 1st  as the deadline for signing of the Anti-Open Grazing Bill into law.