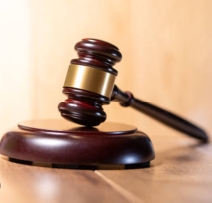 Community
Foundation seeks release of Yeye Osun, Obalowu in Ilorin 
CITIZENS COMPASS – Yoruba socio-cultural organisation, Olokun Festival Foundation (OFF), has urged the Kwara State Magistrate's Court presided over by Magistrate Adams Mohammed, to release Yeye Osun, Efunsetan Abebi Aniwura Olorisha and Obalowu Jimoh.
The socio-cultural organization on Tuesday renewed the call for the release of the duo for the second time in two weeks, in a statement made available to newsmen by its spokesperson, Olajide Odumosu, against the backdrop of the magistrate court order remanding Efunsetan Abebi and Obalowu Jimoh in the custody at Oke-Kura Custodial Centre for 30 days, pending the hearing of the case against them.
OFF, while insisting that those behind the crisis in Ilorin were agents of destruction, stated the need to respect the secularity of the Nigerian nation, saying the Nigerian Constitution allows the citizens to practise the religion of their choices without fear or threat.
"We are raising our voice against the order of the Magistrate's court to remand Yeye Osun pending the hearing of their case. It is nothing but a travesty of justice and an abuse of their rights as Nigerian citizens.
"It is unfortunate that at this time and age of civilization, some people can hide under, using religion as a tool to abuse other people's rights and stoke religious crisis.
"Nigeria is a secular nation. It is very unfortunate that some people could be so mean to use religion to create an avoidable crisis in Ilorin," the group stated.
OFF chieftain, Odumosu noted religion is a sensitive issue, saying that the secularity of the country must be respected as it remained sacrosanct, even as it appealed to those behind the crisis not to set Yoruba land ablaze through "any act that could lead to a religious crisis in the state."
"We are appealing to those behind the crisis not to set Yoruba land ablaze. They should desist from any act that could lead to a religious crisis in the state".
Religion is a sensitive issue and we must respect the secularity of the Nigerian state. It is sacrosanct," he said.
"I am appealing to all those that are involved in the lingering crisis in Ilorin to seek peace and religious tolerance as a way of addressing the crisis that had been engulfing the state in recent times.
"Justice must prevail and those arraigned must be given a fair hearing without any prejudice.