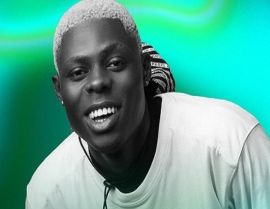 News
Mohbad's father beg Nigerians 
CITIZENS COMPASS —Mohbad's father, Ayoba Joseph yesterday, begged Nigerians for forgiveness following what transpired after the death of her son, the Nigerian singer, Ilerioluwa Oladimeji Aloba popularly known as Mohbad.
He sought for forginess during an interview with BBC Yoruba.
The father begged  Nigerians to forgive him for everything that had happened in the course of hastily burying his son. 
Joseph described how his son was assaulted and lived in fear after his contract with Naira Marley and Company expired.
He said that he thought Naira Marley to be a decent person because of how he acted when he came to his house to plead with him about his son.
My son died at about 3 pm, nobody called me. By the time I got to his house, it was 10 pm and I saw a lot of crowds. We were denied a police report. 
"We tried to take him to the mortuary but there was no space, and I couldn't be watching him in the house. I had to bury him. Nigerians should forgive me if I offended them."
" Nobody loves him like me. I have never seen Sam Larry in my life. The first day I went to Naira Marley's house, Mohbad was eating and Naira picked a spoon and was eating with him.
" This touched me that he loved him so much but my son told me Naira Marley was evil. When I went to Naira's room to beg him to forgive my son about whatever he might have done, I didn't know he was recording me. 
The first time Sam Larry ever beat him, he told me not to say anything, he reported at the police station but nothing was done.
"Since then, he had always been living in fear. He was beaten again during his video shoot with Zlatan. I need justice for him." "As a Pastor, I can't fight this traditionally because of my religion. If they want to do the DNA test, let them do it, " he said.