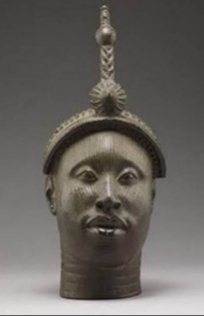 Community
Monarch lauds Sanwo-Olu for declaring public holiday for Isese Day 
CITIZENS COMPASS – A traditional ruler in Lagos State, the Onisabe of Igbobi Kingdom, His Royal Majesty Owolabi Adesina Adeniyi has commended the Lagos State Governor, Babajide Sanwo-Olu for declaring Monday, August 21, 2023 for Isese Day celebration across the state. 
The Isese Day celebration takes place every August 20, in Nigeria.
Sanwo-Olu declared Monday, 21 August, 2023, as work-free day for workers in the state.
"This is commendable and I want to express deep appreciation to the Lagos State Governor, Babajide Sanwo-Olu," the Igbobi Kingdom monarch said.
According to him, the Lagos State Governor has demonstrated justice and unbiased attitude in his governance of the state.
"Mr Governor has confirmed the multi-religious status of Nigeria as vividly stated in the constitution, and we are grateful for him for this great honour," the Monarch said.
Oba Adeniyi stated that the Isese Day is used to appease the gods, and supplicate to them for peace and tranquility to reign in the country.
"We also make use of the occasion to pray for development and growth of the country. It's usually a day of prayers and supplication, we make sacrifices to appease the gods.
It's a solemn and also celebration day,' the highly revered Monarch said on the importance of the Isese Day.