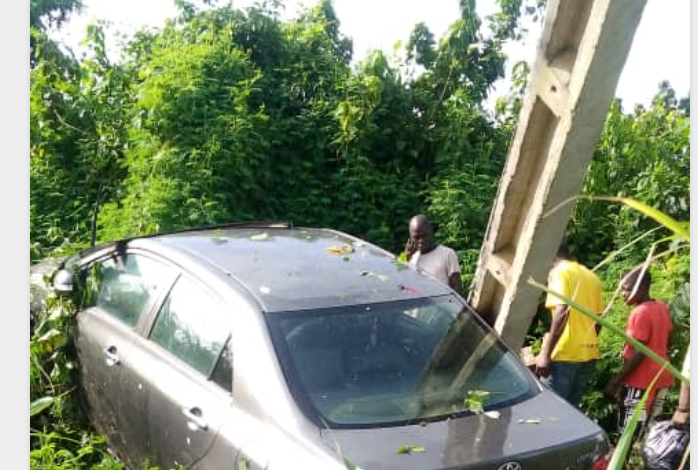 Community
Narrow escape as car runs into bush in Ondo
A yet-to-be identified man, on Tuesday, narrowly escaped death after his Toyota car with number plate LSD 985FH, ran into a bush along Ondo Road in Akure, Ondo state.
The incident occured in the morning, near the second gate of the Army barracks in the area.
The impact of the accident was said to have affected an electricity pole in the area which was almost uprooted.
An eyewitness, Mr John Ebube said the incident occured after the driver veered into the bush rather than applying brake.
However, he was said to have escaped unhurt due to prompt arrival of sympathizers.
At press time, evacuation of the car was ongoing.