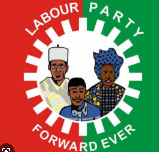 Politics
Nation wide protest looms over INEC's disobedience to rule of law
CITIZENS COMPASS- SUPPORTERS of Labour Party (LP), have threatened to embark on a nation wide peaceful protest to curtail the flagrant disobedience to court orders by the Independent National Electoral Commission (INEC).
Labour Party said the non violent protest will be inform of a march to INEC offices nationwide on a yet to be fixed date.
Dr Yunusa Tanko, Spokesman
LP-PCC, disclosed this in a statement on Friday, March 10, 2023.
According to him, "The Independent National Electoral Commission (INEC) @inecnigeria with greatest impunity have refused, neglected and failed to obey the Order of the Presidential Election Petition Tribunal sitting in Abuja made on the 03rd day of March 2023, directing it to grant the Labour Party and its presidential candidate H.E. Peter Gregory Obi leave to apply and receive from INEC, certified true copies of materials used in the presidential election held on 25th February 2023.
"It will be recalled that the aforesaid Order of the presidential election petition tribunal was duly served on INEC on the 3rd of March 2023 despite the fact that they were present and represented at the tribunal when the Order was made.
"Not minding the service of the said Order on INEC, and a reminder letter dated the 6th day of March 2023 and delivered same date at the INEC Headquarters Abuja, the electoral umpire has continued to ignore and or disobey the valid Order of such magnitude till NOW.
"It should be noted that in a democracy like ours, rule of law must triumph not only in our legal system but also in our body polity as a whole. Parties to a litigation like in the instant case must accept and obey every order of court in good faith and no party should be seen to employ self-help to disparage or disrespect an order of court which if not checked and curtailed could possibly undermine our democracy, rule of law and constitutionalism.
"The action of INEC under reference also constitutes for all intent and purposes, an act of judicial insubordination and willful refusal to comply to the order of court.
"As we speak INEC has chosen to obey the court order given to it to reconfigure the BIVAS machine, which they are doing right now and ignoring the order granted to us to inspect electoral materials.
"We therefore call on the general public to note the level of lawlessness and brazen disobedience to a lawful order of a court by an important statutory agency such as INEC, and which is a well calculated attempt to undermine and frustrate the presentation of the Petition by the Labour Party and its Presidential candidate before the tribunal in good time.
"We therefore want to state that we will not fail to call our supporters to march to INEC offices nationwide in a non violent protest which is allowed by law.
This is to curtail the flagrant disobedience to court orders by INEC."