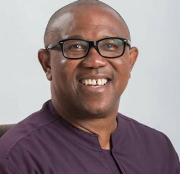 Politics
Obi visits court with lawyers, cancels campaign trips
CITIZENS COMPASS– THE presidential candidate of Labour Party (LP), Peter Obi, on Wednesday, cancelled his campaign trips to Lagos, Borno and others states to enable him attend court proceedings with his lawyers.
Obi disclosed this via his Twitter handle.
He urged his supporters not to cluster around the court premises to enable the judges concentrate on their duties.
The presidential candidate also urged OBidients to vote massively for the party on Saturday, March 11, 2023.
He said, "I am supposed to commence our whistle-stop campaign for our various Labour Party Governorship and State Assembly Candidates today.
"Initially, my trip was to take me to Nasarawa, Lagos, Enugu, Abia, Delta, Edo, Rivers, Plateau, Borno, etc.
"However, following INEC's refusal to allow our party to inspect the materials (including BVAS) from the 25th February presidential elections, I am personally heading to the court today with our lawyers.
As we pursue due process and defer to the rule of law, I urge all the OBIdients in the various states to continue campaigning for our candidates."
"As we go about seeking redress for our stolen mandate, I plead with OBIdients to respect the sanctity of the Court premises and give our legal team the space and peaceful environment to carry out their duties.
"The Court Premises is not and should not be turned into a rally ground. I urge the Obidients to go about their businesses peacefully. – PO