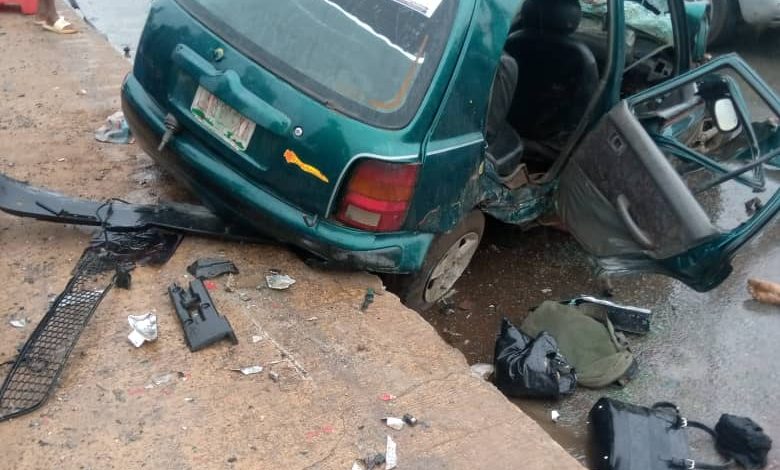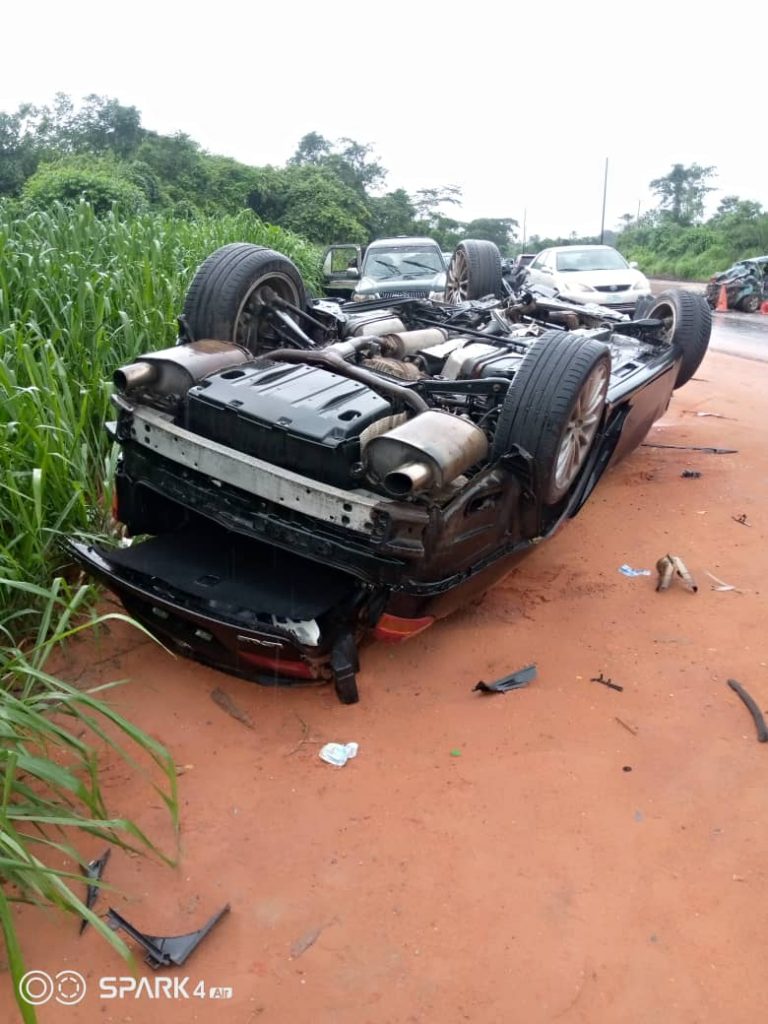 adult was reportedly presumed dead while six others were injured on Sunday, in an autocrash which occured along Abeokuta/Sagamu Road, Ogun State.
The incident occured at bout 12.17pm at Imo/Emulu Village in Obafemi/Owode Local Government.
Vehicles involved were a Green colour Nissan Micra with number plate LSR 816 XA and an unregistered Lexus car painted in colour Black.
According to eye witnesses' account, the accident was caused by wrongful overtaking by the Lexus car which resulted in head-on collision with the Micra car.
It was gathered that seven occupants were in both cars unfortunately, the impact of the accident resulted to a male adult losing his life while six male adults including the drivers were injured.
The driver of the Lexus car was said to have fled the scene before the arrival of response team.
The injured victims were said to be taken to Federal Medical Center, Idi-Aba and General Hospital, Ijaye for medical attention while the presumed dead was taken to a nearby hospital.
It was gathered that rescue operation was performed by men of Federal Road Safety Corps (FRSC), The Nigeria Police, Ogun State Traffic Compliance and Enforcement Corps (TRACE) and other relevant agencies.
Also, the accidented vehicles were successful removed and towed to a nearby police station, Owode just as the traffic situation on the axis was partially affected.
Similarly, tragedy occured in Sango/Otta area after a truck reportedly crushed a commercial motorcyclist to death.
The incident occured at about 5.23pm, at Lombardy area, near Sango underbridge, along Ota/Idiroko Road.
According to eye witnesses' account, the Mac Diesel truck was said to be on motion and was trying to maneuver the failed portion of the road when it allegedly crushed the motorcyclist from the rear.
Law enforcement agents from the state were said to have removed the accidented vehicles off the road and deposited the body at General Hospital, Ifo.
Both incidents were confirmed by TRACE Public Relations Officer, Babatunde Akinbiyi who advised motorists to becareful on the road.