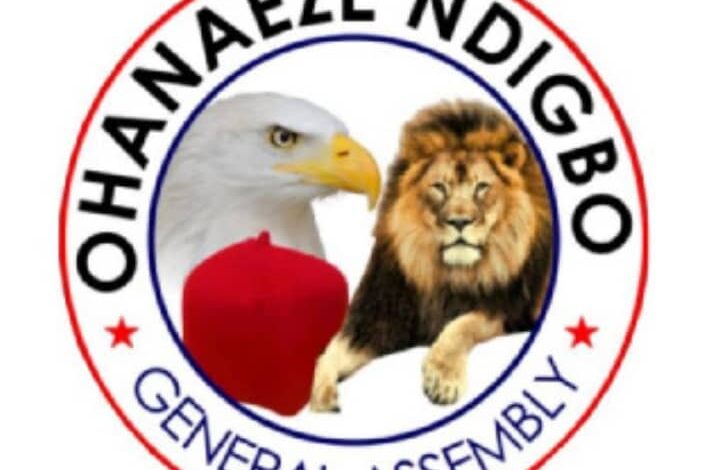 Religion
Ohanaeze Ndigbo congratulates Muslims on Eid-ul-Maolud
AS MUSLIMS across Nigeria mark the birthday of Prophet Muhammad, peace of Allah be upon him, the Ohanaeze Ndigbo General Assembly Worldwide has felicitated with them on the occasion of the celebration.
Ohanaeze Ndigbo made this known in a statement signed by its Director General, Strategic Planning and Implementations, Amb. Tony  Cbizoba on Tuesday night.
The group felicitated with the Sultan of Sokoto, Alhaji Muhammad Sa'ad Abubakar, CFR, mni, on his collaborative effort so far.
It reads, "We are obliged, once again, to seize the occasion to congratulate the Islamic faithful, particularly the Leader and Sultan of Sokoto, Alhaji Muhammad Sa'ad Abubakar, CFR, mni, on the collaborative effort ensuring a peaceful co-existence with members of other faiths so far, while urging that the tempo be sustained.
"We also congratulate the Federal Government of the country on its effort at keeping the country continuously together.
"We urge Muslims, who are members of the cosmopolitan society, to continue to imbibe the good and exemplary life lived by Prophet Muhammad, peace be upon him, and implement it in their daily lives for the collective socio-economic development of the generality of Nigerian people.
"Ohanaeze Ndigbo General Assembly, at its own level, will not rest on its oars in mobilising fellow citizens of the Igbo race extractions, to work together with other tribes towards effective management of our diversity for the security, peace and development of our great country, Nigeria."