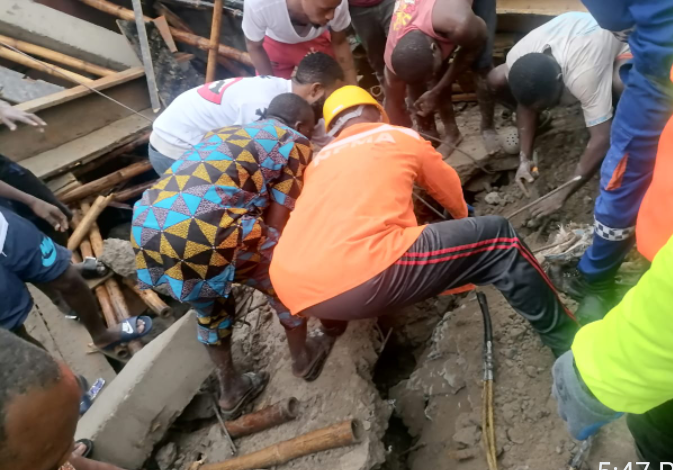 Community
One dead, three rescued as storey building collapses in Lagos
ONE person was confirmed dead while three others were rescued, on Saturday, when a storey building collapsed on Freeman Street, Lagos Island.
The incident occurred in the afternoon.
Eye witnesses' account said the Saturday downpour may be instrumental to the collapse.
The building under construction, was located at Freeman Road, Lagos Island before the collapse was recorded in the afternoon.
At press time, many people were reportedly trapped as rescue operation was ongoing.
The Lagos State Territorial District Coordinator, National Emergency Management Agency NEMA, Ibrahim Farinloye who confirmed the incident at about 4.50pm, said responders were on their way.
He said emergency operators were fully on ground.