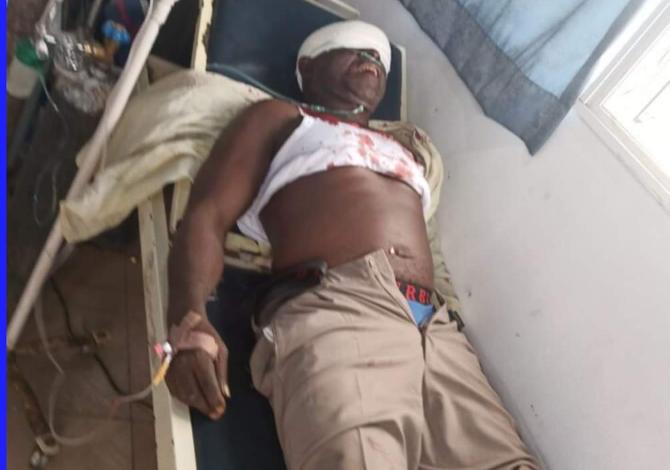 PANDEMONIUM ensued at the Maza maza area of Lagos – Badagry Expressway on Tuesday when some armed robbers opened fire on an elderly man shooting his forehead.
The incident occured at about 5.00am at Mile 2 train station terminal, Durba Junction.
It was gathered that the man was on his way to his place of work when he was attacked by the dare devil armed robbers.
Eye witnesses' account said the assailants who were on a motorcycle, shot and dispossesed the man of his personal effects.
However, he was able to survive the attack.
An eye witness, Sina Kolawole said, "we just heard the sound of gunshot from nowhere, some minutes after, we rushed to the scene only to find the victim lying in the pool of his own blood but security operatives rushed him to Festac Town to get a police report before being taken to the Nigerian Navy Hospital, Festac Town for medical attention.
At press time, it could not be ascertained if the victim was responding to treatment.