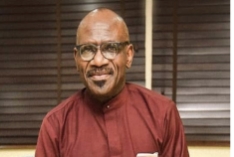 CITIZENS COMPASS -THE remains of the Founder, Fountain of Life Church, Pastor Taiwo Odukoya, will be laid to rest on Saturday, September 9, 2023. 
The church authorities announced the funeral plans In an e-flier shared on its Facebook page. 
According to the Church, the funeral event will be held on September 8 and 9, 2023.
Service of songs will hold in honour of the late Odukoya on Friday, September 8 while the funeral service will hold on Saturday, September 9.
Both events are slated to take place at the church headquarters located in the Ilupeju area of Lagos State.
The church also announced that it would hold only one service on Sunday by 9:00am and there will be no onsite or online children church.
The late clergyman died on Monday, August 7, in the United States of America.