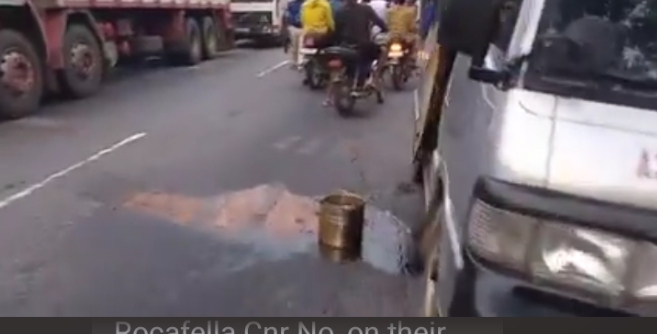 Crime
General News
Police, local hunters foil kidnap attempt by suspected fulani gunmen in Osun
Osun State Police Command, says it foiled a kidnap attempt of some travellers by some suspected Fulanis gunmen at Iwaraja, along Akure-Ilesa expressway, Osun State.
The command said the kidnap attempt which occured at about 6pm on Saturday, was foiled by joint operatives of Police and local hunters.
The Police was reacting to a video that went viral on the social media that the drivers of a Toyota Camry and Christ Apostolic Church (VAC), bus, as well as the passengers were kidnapped by the gunmen.
However, Spokesperson of the command, Yemisi Opalola said that the suspected Fulani gunmen waylaid the vehicles at about 6pm on Saturday, with an attempt to rob and kidnap the travellers, but the motorists and drivers quickly ran into a bush to avoid being abducted.
She added that the timely intervention of local hunters and security operatives, including men of the State Joint Task Force, regular Policemen curbed the gunmen from conducting a successful operation.
"It is true that some people suspected to be Fulani herdsmen came out of the bush and attempted robbing motorists along Akure/Ilesa road, by Iwaraja on Saturday May 22 at about 1800 hours. But the quick intervention of the Police, JTF and other local security outfits, disturbed them from robbing or kidnapping anyone.
"Owners of the abandonee veh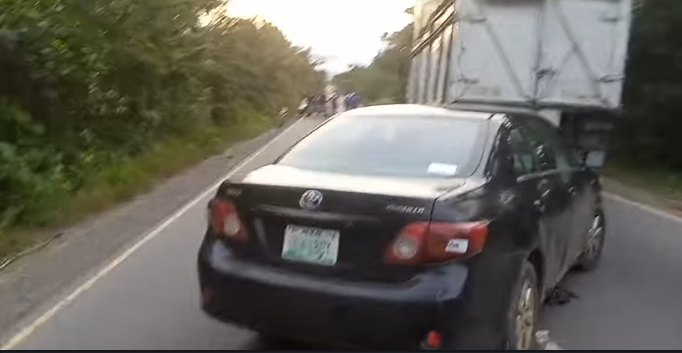 icles later came out and carried the vehicles away with the the help of Divisional Police officer at Ijebu Jesa.
"The man talking in the video thought that they have kidnapped the drivers , not knowing that, those people ran away for safety. They hid themselves somewhere and later came out, the Police were with them until the last vehicle left.
"Presently, an intensive manhunt has been launched against the suspects to effect their arrest.
"The Commissioner of Police, Olawale Olokode has instructed that the gunmen must be arrested by all means", she said.