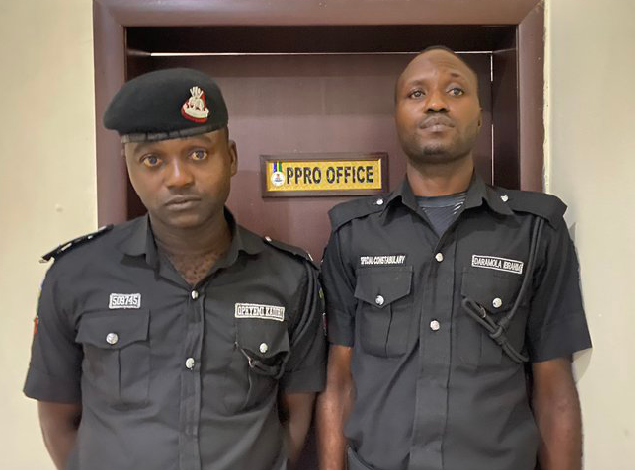 CITIZENS COMPASS– FOR checking the phone of an innocent Nigerian around Dolphin Estate area of Lagos State, the Nigeria Police has summoned two of its officials over the matter.
CSP Muyiwa Adejobi, Force Public Relations Officer, in his comment, said the officials have been identified and will report to Abuja on Saturday, August 6, 2022.
A viral video was circulated on social media on Thursday, where the make victim was calling for help during the search. "As we were going for a job, this policeman stopped me and started searching my phone. Why are you searching my phone, why are you searching my phone. The IGP has said you should stop searching phones…"
The incident drew the attention of Police authorities which activated their search for the officials for questioning. 
It was learnt that cases of extortion or assault could not be established against them.
Spokesperson, Lagos State Police Command, SP Benjamin Hundeyin in his tweets on Friday, said, "The officers reported today. They have been handed over to the Provost for disciplinary action, pending their transfer to FHQ Abuja for further disciplinary measures. 
"The video clearly shows assault on the part of the officer. "These 'isolenu' officers, serving in Dolphin Division, has been identified (excuse my code-mixing). He is reporting at the Headquarters tomorrow. I'll provide updates.
"A testimony/statement from the victim would have helped a lot in establishing the phone search beyond reasonable doubt, like it did in previous cases where victims showed up or explained further on phone."
Efforts to get the victim were unsuccessful at press time. 
The prompt intervention by the spokespersons has received commendations from members of the public.