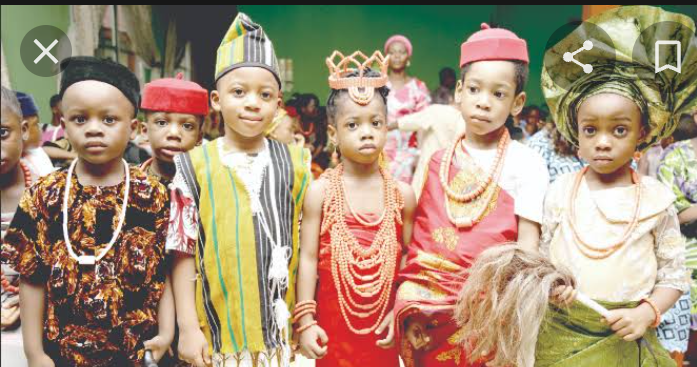 FOLLOWING series of social vices being recorded across Nigeria, a lawmaker representing Lagos Island Constituency 11, Federal House of Representatives, Moshood Akiolu,
has urged school owners to prioritise cultural event activities in schools in order to build a crime free society.
He gave the advise yesterday, during a Cultural Day celebration organised by St Mary Primary School, Lagos Island, Lagos.
According to him, the celebration was a good step in the right direction to preserve to Nigerian cultural values.
The lawmaker urged both public and private schools to prioritise cultural activities adding that many children don't speak their local languages.
"Celebrating cultural day in schools make the children to know that they belong somewhere.
"So I believe that an event like this should be organised constantly in schools for and parents to know the essence of culture.
"This entails human behaviour, respect for people, the way they dress and value people in the society.
"Cultural events in schools is a right way in a right direction," the lawmaker said.
According to him,  Nigeria has been brainwashed with Western culture which has lead to drastic reduction in our moral values and languages.
He commended the Lagos State House Assembly for taking a bold step in preserving their indigenous language by ensuring that Yoruba Language is adopted as a language in legislative proceedings.
"An event like cultural day is used to resurrect and bring back what we have lost.
"That is why I supported and commended the body of lawmakers in Lagos Assembly doing their legislative matter in local language," he said.
Also speaking, Rev sister Felicia Gyang, Headmistress of St Mary Primary School said the essence of the event was to teach and integrate norms and moral values embedded in our different culture in the pupils.
Gyang advised parents to return to their roots by teaching their wards the cultural values they shelved away due to modernisation or secularisation to avoid our cultures going into extinction.
"Our culture is our heritage, it identifies us wherever we go as Africans. Parents should allow the children to learn from them to pass from generation to generation.
"Most of the things we do now is copied and it will not help us at all, I suggest more topics on culture should be added to social studies and civic education for more understanding," she said.
Mrs Kehinde Olatoyin, one of the parents commended the school management for the event adding that the school is unique, encourages and educate wards and parents on importance of embracing their culture.
Mrs Sanusi Ekundayo, commended the school management on their efforts in ensuring that children learn how to speak indigenous languages instead of relying on English Language which is borrowed from the western countries.
Rev sister Comfort Owele, a teacher urged Nigerians to explore all means to propagate culture.
Miss Adedayo Sanusi, a primary six pupil commended the school management for organising the cultural event.