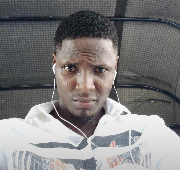 CITIZENS COMPASS– THERE were protests in Ajah area of Lagos State following the death of a resident of Happy Land Estate in Ajah, Gafaru Buraimoh, who was allegedly shot by a Police inspector.
The incident occurred on the night of Tuesday, December 6, 2022.
The inspector is currently under investigation by Lagos State Police Command.
Following the incident, there were protests in Ajah area as hundreds of youths gathered at Ajah Police Station on Wednesday morning to protest the death
It was gathered that Buraimoh was shopping with a Point of Sale (POS) vendour when the Inspector, one of the police officers chasing black marketers shot him.
The protests were said to have grounded the area until the intervention of Policemen.
A resident of Ajah, Madam Chinyere Alogba said she ran into the protesting youths while she was sourcing for fuel.
Spokesperson, Lagos State Police Command, SP Benjamin Hundeyin in a statement said the Inspector had been detained and disarmed, "On Tuesday, December 6, 2022, at approximately 2330 hours, a shooting incident involving men from the Ajah Division tragically resulted in the death of Gafaru Buraimoh of Happy Land Estate, Ajah.
"A full-scale investigation has begun, and the shooting's perpetrator, an inspector of police, was detained and immediately disarmed. "The Lagos State Police Command has since contacted and informed the family through the Area Commander, Elemoro, and Divisional Police Officer, Ajah. "The Command gives assurances that the already started investigation into the immediate and remote circumstances leading to the shooting will be brought to a speedy and conclusive end, while also ensuring that justice is served," the statement reads.
"The Command sympathises with the family of the deceased over the avoidable and most unfortunate incident."