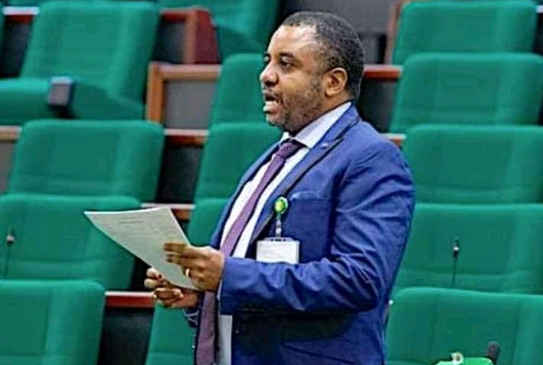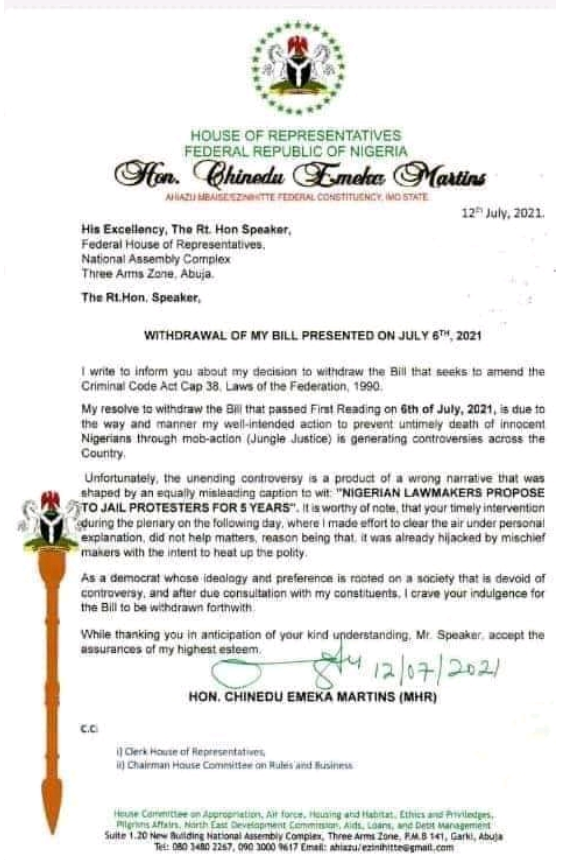 AFTER widespread criticism and condemnation of the proposed Bill, allegedly aimed at jailing protesters for a maximum of 5 years, the sponsor of the Bill, Hon Chinedu Emeka Martins has written to the House Speaker, withdrawing the Bill.
Hon Martins, representing Ahiazu/Ezinihitte Mbaise Federal Constituency (Imo State), stated in the letter that he is withdrawing the contentious Bill because of the controversies it has generated since its introduction.
Recall that despite the law-maker's explanations that the controversial Bill is only aimed at 'Mob Actions' not 'Protesters', the public rejection and criticisms of the Bill refused to abate.
Some activists have described the withdrawal as 'victory for the masses'.
Activist, Omoyele Sowore, described the development as a 'defeat of idiocy', adding that 'a people UNITED can never be defeated'.