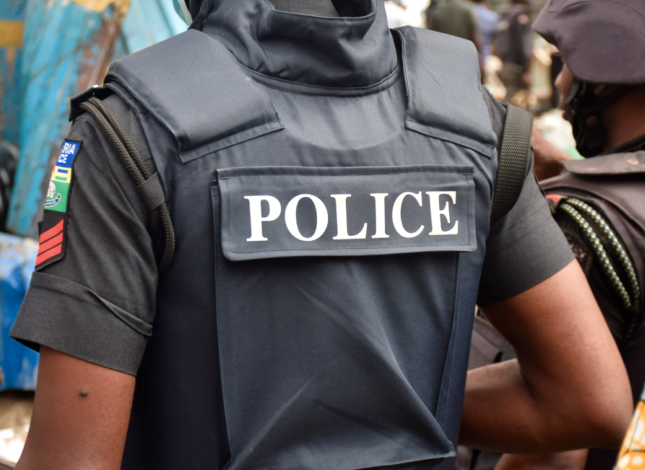 General News
News
Rights activists condemn extra judicial killings in Lagos
..demand justice for victims
CITIZENS COMPASS– COMMITTEE for the Defence of Human Rights (CDHR), Lagos State Branch, on Tuesday, has condemned in earnest extra judicial killings in Lagos State.
CDHR described this as the abuse of office, professional misconducts, corruption, abuse of the rule of law by the Nigeria Police.
A statement signed by Comrade Omidiji Adebayo, Vice Chairman said this is likely to cause retrogression to Nigeria.
The statement condemned the killing of a female female lawyer, Omobolanle Raheem, by a policeman attached to Ajiwe police station on Christmas Day.
"On 25th December, 2022; (Christmas Day), a young promising lawyer Mrs Omobolanle Raheem was shot dead at a close range by a trigger happy policeman attached to Ajiwe police divisional Headquarter at a check point via under bridge Ajah Lagos.
"It was gathered that this was the second gruesome murder recorded within a space of a month by same Ajiwe police station; on 7th December, 2022, one Mr Gafari Buraimoh was allegedly shot dead by a policeman.
"Similarly, reports at our disposal have it that a motorcyclist was also shot in Ikorodu by men of Nigeria police force.
"However, it is worthy to state that there are only few officers at various police sections that are often well mannered. Hence CDHR is willing and ready to form a synergy with NBA as we are at the vanguard of defending victims of right violation.
"If brutalities continue, we shall be forced to conclude that under a democratic administration, constitutional rights are not respected.
"EndSARS is still fresh in the memory of All Nigerians.
Our demands
1. Prompt and swift investigations into the untimely death of Omobolanle Raheem.
2. No sacred cow as police authority should unravel the incident, culprits and prosecution of police officers involved.
3. Open Apology and adequate compensation to families of victims.
"We are closely monitoring the IGP and CP Lagos on their investigations and attitudinal reform of police as we give every assurance of our co-operation / support in ensuring a just and peaceful society.
The CDHR remains steadfast in our pursuit of an egalitarian society where fundamental rights of every individual is protected and this includes members of Nigeria police force.
"It is therefore our avowed responsibility to watch over the polity and monitor especially the unprofessional excesses cum impunity of officers of Nigeria Police such that the country does not regress to the abyss from which it was salvaged at very high human and material cost.
"We are interested in furthering the course of the rule of law in Nigeria which the government has vowed to uphold. It is pursuant to this that we proactively put up this press release to look into the activities of officers and men of the Nigeria police force most of which summarily amount to abuse of office, unprofessional conducts, corruption, impunity and above all violation of the hallowed principle of rule of law.
"It is however worrisome, disheartening and more frustrating that the police that is saddled with the responsibility of protection of lives and maintenance of law and order are transparently projecting itself as enemy to the people."