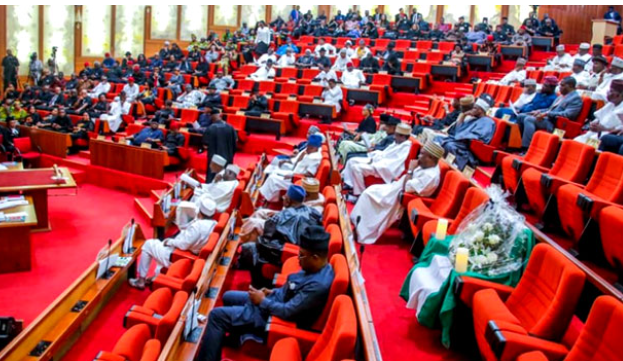 CITIZENS COMPASS- SOME senators from the opposition parties on Wednesday, worked out of the senate assembly after their move to serve an impeachment notice on President Muhammadu Buhari met a brick wall.
It was gathered that the Senate President blocked their demand to serve President Muhammadu Buhari impeachment notice.
Time was about 2pm.
Reasons for the impeachment was about incessant and worsening insecurity over the country.
The lawmakers who were led by Senator Philip Adudua were singing "Buhari Must Go " out of the Chamber.
They however gave Buhari six weeks to respond or face impeachment.
It was gathered that the lawmakers at a meeting behind door unanimously agreed to serve President Muhammadu Buhari Impeachment notice.
But on resumption of plenary session, when the issue was raised by Senator Philip Adudua, the Senate President however stalled the move while those from the opposition parties walked away.