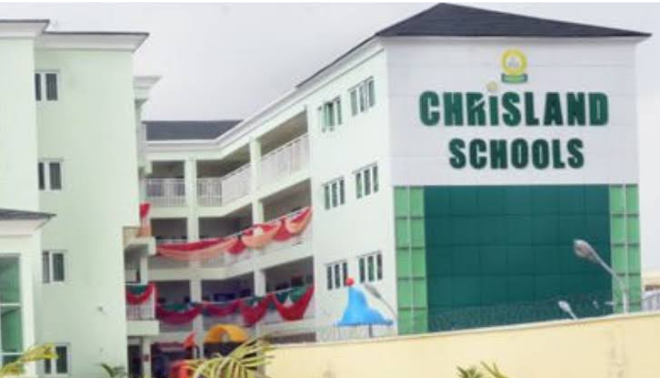 Education
Sex scandal: Lagos orders reopening of Chrisland schools
THE Lagos State Government has ordered the immediate reopening of all Chrisland Schools following the uproar that trailed the sex scandal among some students of the Lekki branch of the school who attended the World School Games in Dubai in March.
The school had in acting against what it claimed as an "immoral act" suspended a female student claiming she was "a major actor" in the "immoral act".
Her mother, however, countered claiming that her daughter was drugged and raped by some of the male students of the school.
Following the uproar over the sex scandal, the Lagos State Government shut the schools on April 18.
However, the Commissioner of Education, Mrs Folasade Adefisayo, in a statement on Saturday morning ordered the reopening of the school upon ongoing administrative investigation into the sex scandal.
The statement ordering the reopening of the Chrisland Schools read: "The Lagos State Ministry of Education has directed that all Chrisland Schools shut for alleged misconduct of some students in Dubai be reopened from Monday, April 25th, 2022.
"The directive follows a review of the ongoing administrative investigation into the incident. Besides, it is to ensure that students are not denied access to learning when the new term begins on Monday 25th April 2022.
"The State Government shut the schools for the safety of students and the staff and to ensure unhindered investigation of the incident.
"The Ministry of Education and other relevant agencies of the State, in conjunction with the school's Parent Teachers Association, will be working on scheduled psychosocial support for the students."