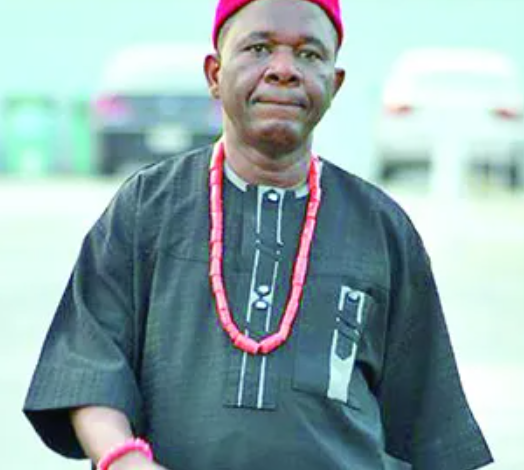 General News
Soldiers interrogate Nollywood actor, Chiwetalu Agu in Anambra
MEN of the Nigerian Army have reportedly arrested popular Nollywood actor, Chiwetalu Agu.
The were shown on camera allegedly brutalizing the 65 years old actor who was accosted at Upper Iweka, Onitsha Anambra State.
Chinwetalu Agu was reportedly brutalized by Nigerian soldiers for wearing an outfit with colors of the Biafran flag.
According to an eyewitness, the Nigerian soldiers had stopped the Nollywood actor, dragging him out of his vehicle for interrogation.
Recall that Chinwetalu Agu had recently rocked the Biafra flag attire in a post on social media.
The photos of the 65-year-old actor in half of a yellow sun outfit have stirred reactions as fans expressed fear for his safety, warning the authorities that nothing should happen to him for expressing his right.
The Federal Government had banned the hoisting of the Biafra flag in the southeast following the now-violent agitations by the outlawed Indigenous People of Biafra, (IPOB).