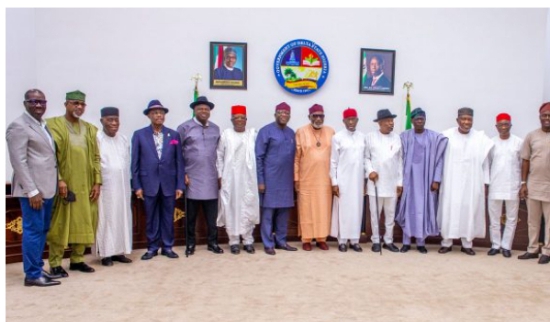 THE Southern Governors' Forum have slated a physical meeting on Monday, July 5, 2021, to continue their discussion on the state of insecurity in the nation.
The meeting which is to be hosted by Lagos State Governor Babajide Sanwo-Olu, would be attended by the 17 Southern Governors at the State House, Ikeja.
Recall that the SGF was hosted by Governor Ifeanyi Okowa of Delta State on May 11, 2021, for the first leg of tomorrow's gathering.
Meanwhile, stakeholders have called on the Governors to involve their representatives in the National Assembly, engage the State Houses of Assembly, and seek collaborations of socio-cultural and political organisations to achieve their aim and objectives.
Former Chief of Defence Staff, General Alani Akinrinade (rtd), commended the governors for having the courage to reconvene. Akinrinade, however, called on the governors to be resolute in their demand for restructuring.