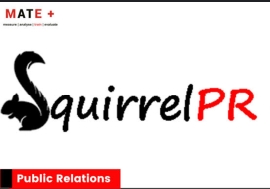 General News
SquirrelPR releases Nigeria Digital News Ranking Report for Q2
CITIZENS COMPASS – IN a bid to provide media relations professionals with resources that offer deeper insights into the performance of Nigeria's digital news platforms, Africa's media relations solutions provider, SquirrelPR has released its second edition of its Digital News Ranking Report for the second quarter of 2023.
The latest ranking, released on Tuesday, August 1, 2023, rated hundreds of digital news publishers based on their total quarterly and monthly traffic volume, the total share of traffic in Nigeria as well as ranking in the country.
The ranking covered publishers in the most popular news categories, including News and Current Affairs, Business and Finance, Technology and Startups, and Entertainment and Lifestyle.
The latest reports show that Nigeria's top five digital news platforms under the News and Current Affairs category include Punch Online, Daily Post, Legit, Vanguard Online, and Premium Times. Punch Online is the most visited news platform in Nigeria within the period, while Daily Post is the second most visited online news platform within the period.
Technext made the most improvement this quarter in this category enjoying more readership and becoming the second most popular tech news platform behind TechCabal.
In the entertainment category, only seven platforms are worth their onions, with Linda Ikeji's Blog remaining the leader in this segment, accounting for more than 65% of the industry's total traffic.
Commenting on the report, the co-founder of SuirrelPR, James Ezechukwu said the report was meant to provide a useful resource for the day-to-day media placement decisions for our practitioners in the industry.
"From this report, we see a lot of nuances in the performances of the different categories in the ranking. We believe it will serve as an invaluable guide to anyone looking to execute an effective digital news campaign in Nigeria."
About SquirrelPR
SquirrelPR is an online media relations management solution that enables Public Relations agencies and Marketing Communications professionals to discover journalists that matter to their industry, distribute press materials, manage media events at scale, and monitor press release publications while building and managing relationships with the media/journalists.