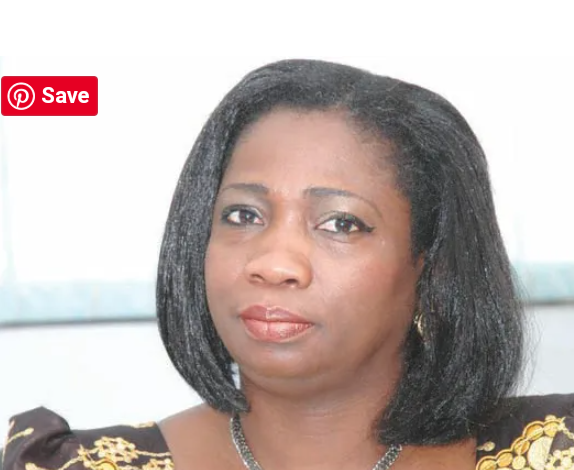 Articles
Stranded UK-based Nigerian family arrives Nigeria
THE Chairman/Chief Executive of the Nigerians in Diaspora Commission (NiDCOM), Hon. Abike Dabiri-Erewa, has confirmed the return of a stranded United Kingdom-based Nigerian family to Nigeria.
The family Nurudeen Jaji (husband) Abdulhameed Jaji (son) Maryam Jaji (daughter) and Dr. Muinat Jaji (wife) arrived Nigeria on Thursday.
Dr. Muinat Jaji, had cried out on Thursday, that she was stranded at Heathrow Airport in the UK over attempted manipulation of her COVID-19 test results and sabotaging of her flight back to Nigeria.
Narrating her ordeal, she said: "My visa expired on 14th August 2021, that was four days into my return to the UK and I have not seen it renewed because the UK home office said my employer needs to send in my spreadsheet.
"They reassured me that my visa is being processed and had been sent. But the home office team as well as the home office tracker said my record is not valid.
I hate to remain in the UK as an overstayers because it will soil my dignity and long standing integrity. I should leave the UK within 30 days of visa expiration and since I was been tossed around, I decided to resign. I sent in my resignation letter which they are not willing to approve.
She added that, "I booked my flight, got my approved letter from my GP as been fit to fly. But now I was not allowed to fly at the airport because my COVID-19 test result would not just be released for unknown reasons.
"I am pregnant and heavy and soon the airline would not carry me from 32 weeks .I need to leave the UK but my efforts is being sabotaged. I am not sick and I can't declare that I am sick because if I say so then it means I am not fit to fly.
"They are frustrating my COVID-19 test results so that I won't be able to fly and since I have resigned from my workplace, I will not be paid. My house rent has expired, I have left the house and handed over the keys to the house owner because my life is precious to me. I feel so unsafe to have my baby in the UK as it is the same people who will be taking care of me."
"I used the last money on me to book for another COVID-19 test and a hotel. If I don't fly today or tomorrow then I might be financially strandd in the airport as a pregnant woman with two children and husband sleeping about."
Following the public outcry, NiDCOM through its Spokesperson Alhaji Abdul-Rahman Balogun, in a statement promised to reach out to appropriate authorities over the matter.
True to his words, the family arrived Abuja, the capital of Nigeria.
He said,
"They're now in Abuja, they arrived yesterday (Thursday). I spoke to a friend in Ministry of Justice, London too. They called them immediately to board the flight,"
Also, the letter dated 10th September, 2021 reads:
"Dear Dr. Jaji,
"I trust this email meets you well. Please note that you should be able to do your Covid-19 test at Heathrow from a commercial
provider.
Please check this link below: https://www.expresstest.co.uk/heathrow-landing/
"We have also forwarded your complaint to the Nigerian High Commission in the UK and we believe all should be resolved, if there are no underlying issues the mission is not aware of, there is no reason the UK would not allow you depart for your home country.
Once again, apologies for the trauma you must have gone through. You can please liaise further with Barrister Abdullahi Bello, Legal Department, on abello155@yahoo.com who will in turn liaise with the Director, Consular Services, Ministry of Foreign Affairs, Abuja, if necessary," 
it said.