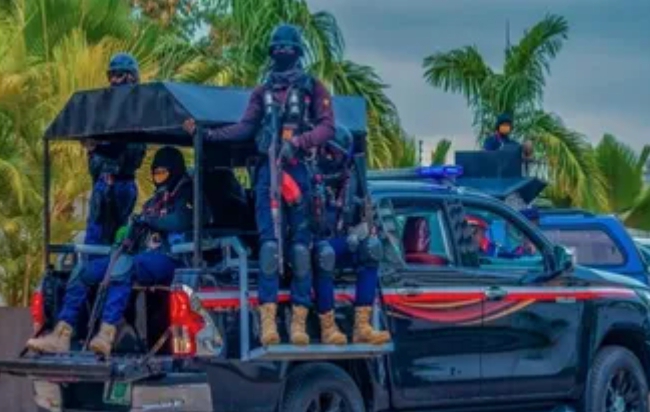 CITIZENS COMPASS– A student of Waziri Umaru Federal Polytechnic Birnin Kebbi has allegedly died of suicide in the cell of the Nigerian Civil Defense Corp (NSCDC), in Kebbi State.
Victor Musa from Zuru local government area was said to have committed the act with a razor blade while in the custody of NSCDC.
The incident occurred between 3pm and 4pm on Sunday.
NSCDC operatives were said to have rushed the deceased to Sir Yahaya Memorial Hospital, Birnin Kebbi where he was confirmed dead.
A source hinted that Musa was taken to the NSCDC cell on the night of Saturday, September 10, 2022,  for alleged involvement in drug abuse.
However, the National Association of Nigerian Students (NANS), has said that it suspected foul play in Musa's death.
Giwa Temitope,National PRO, NANS, who said thix in a statement on Tuesday, September 13, 2022..
"It is disturbing to read of the death of a student of Waziri Umaru Federal Polytechnic, Birnin Kebbi who died in the custody of the Nigerian Security and Civil Defence Corps (NSCDC). "According to news report, the student was said to have been arrested and detained at the NSCDC facility in the State until his demise which was said to have been a suicide case.
"But, as an association, we hold the strong opinion that it was not a case of suicide as being speculated but a case of murder which must have been perpetuated by the NSCDC officers themselves. This is so because, a suspect to be held in the facility of any security outfit is not meant to have access to any harmful object that could inflict injury on them.
"We have read of how different crimes have been perpetuated by overzealous officers of the NSCDC, of recent, which was the assault meted on a gospel musician, Olayinka Joel Ayefele in Ekiti State. And, as much as we believe that there should be collaborative efforts from all security outfit, we still hold the view that the student should have been handed over to the NDLEA. 
It is based on the foregoing that we demand for an autopsy to be conducted on the corpse while we call for the prosecution of the commandant of the NSCDC in the Zone for negligence.