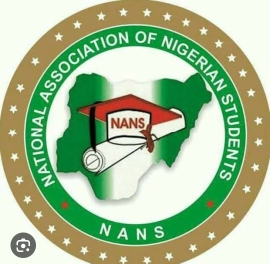 Education
Students warn UNIBEN against imposition of hike in tuition fees
… reject attempt to victimise Obinna Ezechukwu
CITIZENS COMPASS – THE Nigeria Association of Nigerian Students (NANS), has warned the management of University of Benin against imposition of hike in tuition fee on its members even as it condemed any attempt to victimise one of its members Obinna Ezechukwu, for speaking loud.
NANS implored UNIBEN to withdraw charges levied against the student. 
This was contained in a statement sigbed by its spokesperson, Giwa Yisa Temitope, on Monday, July 24, 2023. 
The statement reads, "Our attention has been called to a panel set up by the management of University of Benin against Obinna Ezechukwu for condemning hike in tuition fee at the institution.
" It must be put on proper records that hike in tuition fee is dubious, cruel, anti-people and scandalous. As a matter of fact, the opinion expressed by Obinna against the hike in tuition fee is that of the mass of Nigerian students all over. And, as an association, we have already made our position known that we reject fee hike across our tertiary institutions while demanding for the proper funding of the educational sector. 
"We call on the management of UNIBEN to withdraw the cases levied against Obinna in the spirit of fairness. The management of the University needs not be told that a lot of students will be forced out of school with the increment in school fees that has already been announced. 
"Any attempt to force the payment of this irrational and dubious school fees on the students shall be resisted and we want to state empathetically that plans are ongoing for rounds of protest against fee increment across our campuses. 
"As directed by the House of Representatives, the planned increment of tuition fees must be put on hold as it will deprive the Nigerian people access to education. Already, the Nigerian people are faced with increase in the price of PMS, devaluation of naira, increase in prices of commodities, transportation amongst others. The management of UNIBEN, UNILAG, UNIAbuja, UNICAL, OAU and others must stop the planned increment forthwith. 
"Also, the claim that the increment is needed for improved facilities on campuses is dubious. This has always been the claim of anti-people government. Despite the fact that there is increment of fees in our Unity schools on the basis that it is needed for the funding of these schools, PTAs are still the ones complimenting food items in their kitchen whenever it's exhausted and also go as far as employing teaching and non-teaching staff. 
"There is also the example State Universities charging students through their noses, yet, there has been no development. As a matter of fact, they don't deliver quality education compared to federal Universities that charge low. The point we are driving at is that the issue of poor facilities is not a question of the amount paid but the failure of government to fund education. The responsibility of providing facilities lies on the Federal Government and they must take full responsibility. 
"We maintain that the University management must not make students carry the brunt of the failure of government to fund education. Students must unite and fight!"