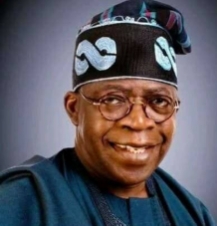 CITIZENS COMPASS – A group of Nigerian students has described President Bola Tinubu's decision to provide buses for student unions in Nigeria as a Greek gift and not a solution to the problem of hike in fees in Nigerian universities.
President Tinubu has promised to procure buses for  student unions in a statement issued by the Presidency on Monday. But the students wondered the difference one or two buses would make in a student community of 35,000 for example.
The students in a statement by Oluwatosin Adetola on behalf of Students Solidarity Goup Against Fee Hike, also faulted the hike in university fees , urging the President to take a decisive action on the development.
Read full statement below:
Our attention at the Students' Solidarity Group Against Fee Hike has been drawn to the Press release issued by the Presidency and the parts that mentioned but did not address properly our struggles as Nigerian students.
We describe the statement as a very clogged one laced with ambiguous words and escapist antics that governments struggling to be populist are known for.
We wish to advise the Tinubu-regime to be clear on its stance on funding education, clear on the unnecessary loan and the maddening fee hike it endorsed across our Universities.
We observed in the statement that the Presidency in one breathe said loan will now be issued without "restrictions" to those who need it and in another breathe, it is saying it has ordered University Managements to suspend any arbitrary fee increment. We demand a clear position on the issue, especially as the President prepares to address the country by 7pm today.
We want to state clearly that Nigerian students do not want loans to pay expensive fees. What they want is quality education that is not priced out of the reach of 133 million people living in extreme and 
multi-dimensional poverty. Do not make us perennial debtors because we seek a better future for ourselves!
We seize this medium to reiterate that what we are demanding is total reversal of fee hikes across Universities and other tertiary institutions.
For example, at the University of Lagos, the N140,000 should be reverted to 21,000, the 230,000 in University of Jos to 45,000 and so on and so forth. We will not back down on this demand. What's confusing members of the public is why should loans be offered again if the Tinubu regime has announced reversal of fees? The regime needs to come out clear on this aspect.
We also find very funny the response of the government to the high transportation cost students face. How does the Tinubu regime think giving buses to Students' Unions will cushion the hardship? One or two buses in a community of 35,000 people? What kind of logic is that?
Buses that are most likely going to end up in the garages of the VCs and DSAs of these schools. Can this regime be serious, at least for once?
Government should fix the economic hardship by institutionalising pro-people policies and stop handing out "8k palliatives" to the poor.
While we await a clearer stance on the fee hike, we urge every Nigerian student and parents to join the struggle for adequate funding of education, better living and learning conditions on our campuses so our development as a people won't be impeded.
Anything short of a clear response by the government, we promise that the streets will be the ground of settlement.
Solidarity!
Signed:
Oluwatosin Adetola
For
Secretariat,
STUDENTS' SOLIDARITY GROUP AGAINST FEE HIKE.