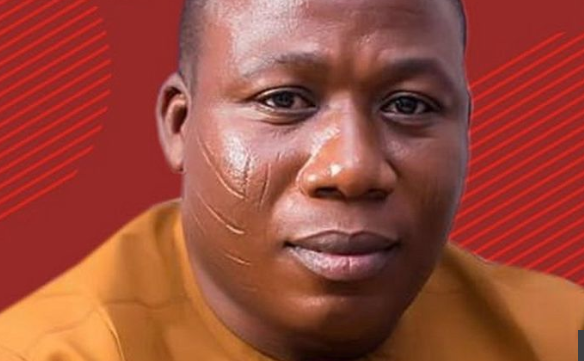 General News
Politics
Sunday Igboho mobilises for July 3 Mega Rally in Lagos
...says God will fight for Yorubas
THE Yoruba Nation agitator,  Chief, Sunday Adeyemo popularlly known as Sunday Igboho, says the planned Lagos Mega ally slated for July 3, will hold as scheduled, saying he relies on the sovereign God to fight any battle that comes his way.
In a video circulating on the social media, the freedom fighter said he does not have the power to fight the government.
Igboho added that Lagosians were ready for the rally because they know it would be peaceful like the ones held in Ondo, Ekiti, Osun and other Yoruba States.
He said,
"There are many powerful persons everywhere, unless we want to deceive ourselves. I can't do it all alone.
We must all unite but someone must lead first. Moses was chosen to librate the Israelites before others join him. God will fight for us.
"To all Yorubas, come out on July 3 for the peaceful rally. We should not fight. We only want to tell Buhari that all we
want is Yoruba Nation. Nobody should threaten us with death. You cannot kill us.
There is no life champion, but current champion,"
He urged those who are out to stop the rally to do a video and circulate it to members of the public, saying "whoever will not allow us to come to Lagos should do a video"
Igboho has led series of peaceful protests in some South-West states including Abeokuta, Ibadan, Oshogbo,  and Akure.