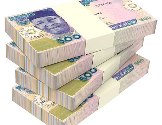 CITIZENS COMPASS– THE Supreme Court of Nigeria has adjourned the case to determine the deadline of the illegality of old 200, 500 and 1,000 by the Central Bank of Nigeria (CBN) till Wednesday, February 22, 2023.
The date will be for hearing of the consolidated suits by 10 states.
The apex court, which heard the case on Wednesday, February 15, 223, witnessed the turn out of Senior Advocates of Nigeria, other lawyers and the governors of Kaduna and Kogi states, Nasir El-Rufai and Yahaya Bello, respectively.
At the last hearing, the Court had temporarily banned the implementation of the February 10 deadline of the CBN from making the old N200, N500 and N1,000 notes legal tender.
The Zamfara, Kogi and Kaduna states had instituted the suit against the Federal Government and the CBN.
Other states, namely Niger, Kano, Ondo, Ekiti, had also applied to be joined in the suit against the CBN and the Federal Government.
Court proceedings began with Justice John Okoro leading a seven-man panel.
He said the court should not lose sight of the case and its intention as it affects the suffering of Nigerians.
Lagos State, through its Attorney General, Moyosore Onigbanjo, also applied, seeking to be joined in the suit.
Bayelsa State, led by Damian Dodo, had also applied to be joined in the suit as a respondent. Similarly, Edo State applied to be joined as a respondent.
Before the matter was adjourned, the eligibility of the old notes had created confusion in markets, shopping malls, filling stations and streets in Lagos as many rejected the old notes.
 This caused poor patronage for hours as residents hurriedly shunned out the old notes at their disposal until in the afternoon when the news of the adjournment had circulated.
Apart from transporters, many businessmen and women earlier rejected the old notes.
However, Lagos State Government said anybody who rejected the old notes risk prosecution.