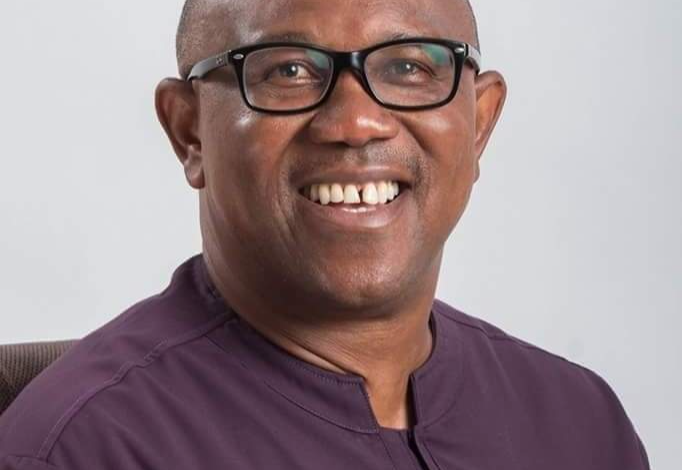 Articles
The Obi's parody and political belligerent
By Akinlade Babatunde
CITIZENS COMPASS –Obasanjo's 2023 national agenda is a distraction and one of the escapades to bait the Igbos into the 2023 presidential election. The Igbos under the Indigenous People of Biafra led by High Chief Mazi Nnamdi Kanu want an exit from this unfruitful connubial called Nigeria and have since vowed not to participate in the next presidential election and the IPOB remains keen and unapologetic on its stance until the arrest and incarceration of their foremost leader Mazi Nnamdi Kanu by the Buhari led administration.
However, things begin to change recently as the agitation is now becoming lip service owing to the blueprint of some rogues in politics masquerading Peter Obi ,the former Anambra state governor as the Igbo agenda and Nigeria's hope of the common man.
It's worthy of note that Obi was in bed and still in bed with the same set of egomaniacs who are beclouded by covetousness, conscienceless and money consciousness which has plunged the country into an untold catastrophe .
This is evident in Obi's frequent visits to the former heads of state Ibrahim Babangida, Olusegun Obasanjo, and the Rivers state governor Nyesome Wike.
The most ludicrous of it all is Obi's visit to the former military dictator who is nicknamed Maradona because of several antics associated with his proclamation and one is left to gape that if a trip could be made to heaven, Peter Obi would also paid a visit to Abacha without reticence.
With regards to his previous woeful performance as governor, Obi is currently rallying the diaspora to see him as their messiah come 2023 which will eventually amaze him with the luxury of wealth in the name of campaign funding.
Finally, it is left to be seen whether Peter Obi collaborates with some rogues in politics to nod off the tension inherent in the Biafran agitations or he is used to misleading the Nigerian masses of the unavoidable liberation journey from the orbit of political slavery and leadership correctness which people like Omoyele Sowore is clamouring for.
t6he decision still lies with people in 2023 and whatever decision made will not affect us as Hausa, Igbo or Yoruba but it will have binding effects on us as Nigerians for years and the scar will linger forever.
Akinlade Semiu Babatunde writes from Modakeke Osun State.