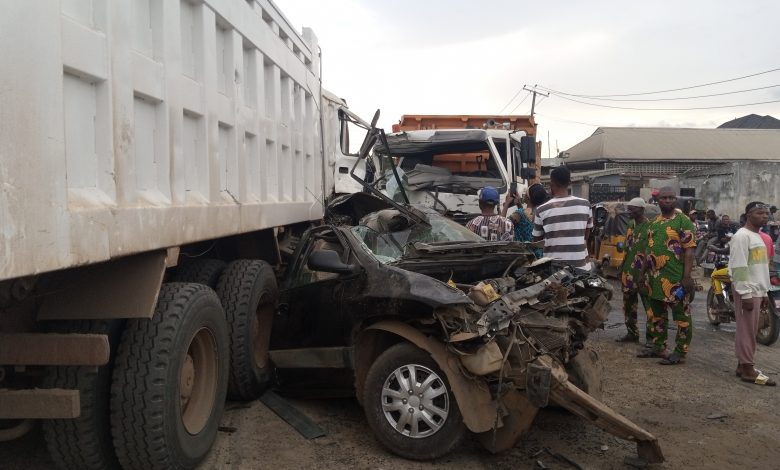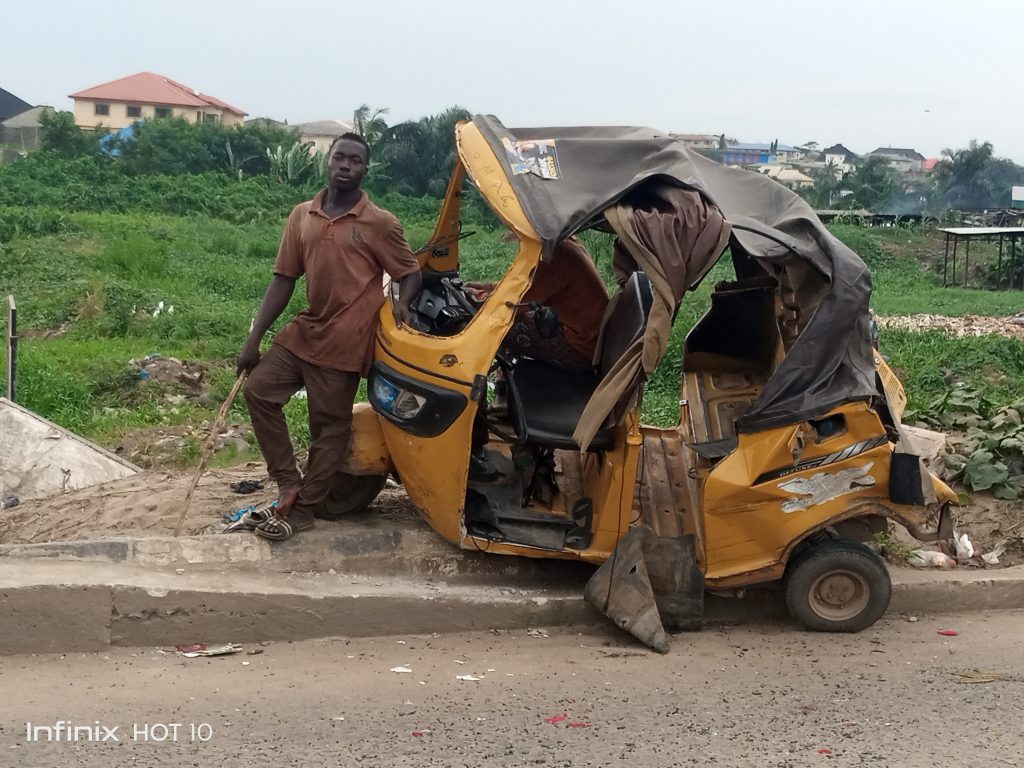 THREE family members and five other people have narrowly escaped death over the weekend, in Ikorodu area of Lagos State, in a multiple accident involving two trucks, a pick-up van and commercial tricycle.
The incident occured at about 5pm, in-between near Abbatoir on Beach Road.
Eye witnesses' account said the incident was caused by reckless driving on the part of both truck drivers who suffered head -on collision at the scene.
Two occupants each were in the vehicles including the family members but no death was recorded during the incident.
An eye witness Akeem Atanda said both trucks were traveling from different directions while the van and tricycle also journeyed inward Ebute.
The van conveying a couple was said to have tried to avoid a trailer when one of the trucks painted in White colour crushed it and thereafter collided with another truck painted in Orange colour.
Also, a teenager in the tricycle who voincidentally was the couple's child was said to have boarded it from Ikorodu and heading for Ebute when it was crushed by the White truck.
Both occupants of the White truck were said to have sustained injuries and hospitalised, the driver of the Orange truck was said to have fled the scene while other occupants sustained minor injuries.
It was learnt that the driver of Orange truck  acquired it through hire purchase and was driving it for the first time when the incident occured.
When Citizens Compass arrived the scene, officials of Lagos State Traffic Management Authority (LASTMA), and the Nigeria Police were at the scene doing the needful but the wreckage of the vehicles and tricycle were yet to be cleared.