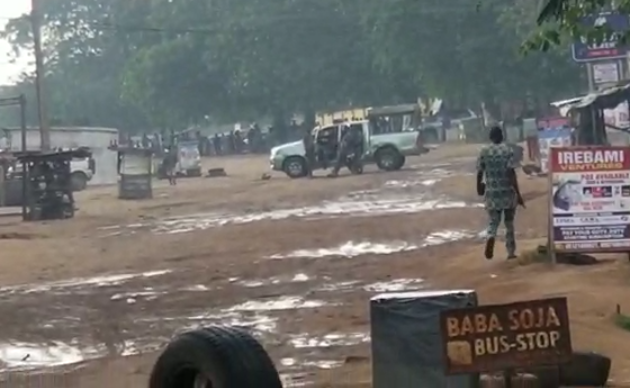 Community
Day 2 of Naval men in Igbogbo/Baiyeku in search of stolen rifle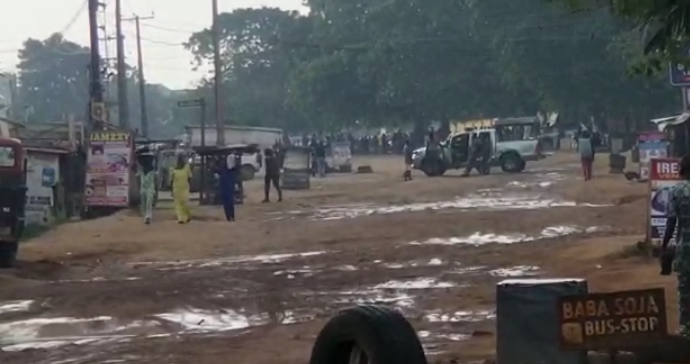 of Naval personnel in Igbogbo/Baiyeku in Ikorodu, Lagos State, entered Day 2, on Sunday with commercial and vehicular activities gradually returning into the area.
Although vehicular movement was  restricted in the early hours but the situation took a different dimension  as both private and commercial vehicles were granted access to and fro the area unlike Saturday, when such activities were totally restricted. 
Similarlly, some shops and business centers were opened for business while religious activities and meetings were noticed to be operational.
The presence of the personnel brought mixed reactions among residents as some were appreciative of the action while some were not.
Some residents told our Correspondent that the presence of the Naval personnel has reduced criminality to the bearest minimum in the last 24 hours.
It was noticed that human movement has increased unlike Day 1.
Recalled that Citizens Compass reported that there was apprehension in the area on Saturday, as a team of Naval personnel have occupied the area.
Residents claimed this could be in connection with a stolen service rifle belonging to the Nigerian Navy during which one of its personnel was attacked and his hand chopped off.
The attack was said to have taken place about three months ago.