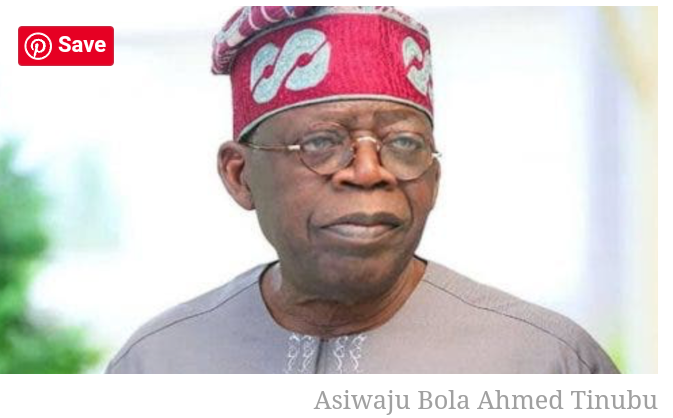 Politics
TINUBU FOR PRESIDENT: Asiwaju Bola Ahmed Tinubu  Movement swears in excos in Igbogbo/Baiyeku 
AHEAD of 2023 General elections, a frontline support organisation campaigning for the presidential ambition of former Lagos State governor, Asiwaju Bola Ahmed Tinubu,  Asiwaju Bola Ahmed Tinubu (ABAT) Movement, has officially inducted her LGA/Wards Exco in Igbogbo-Baiyeku LCDA in Lagos, led by Mr. David Olusayo Alagbe.
The event which held on Friday at Homat Event Centre had in attendance the LCDA and Ward leaders mandated to take the gospel of 2023 Tinubu for President to the nooks and crannies of the LCDA.
In his welcome address, the LGA Coordinator, Igbogbo-Baiyeku LCDA, Mr. David Alagbe congratulated all the just sworn-in executive committees at ward and LGA levels, reminding all that ABAT as a political support group is not a platform to advance caucus or political group interests within the LCDA but a wide unifying force tactically designed to galvanize and canvass massive supports for APC Presidential Hopeful, Asiwaju Bola Ahmed Tinubu at the polls at both primary and  general elections.
"Our mandate is to mobilize and promote the Presidential ambition of a former Governor of Lagos State and National Leader of the All Progressives Congress (APC), Asiwaju Bola Ahmed Tinubu through continuous political consultations, mobilization and civic grassroots engagement. 
"This we must do by burying our individual and group interests and stay focused on the main goal," he  said.
According to the Publicity Secretary of ABAT in Igbogbo-Baiyeku LCDA, Niyi'Soyebo, the group slogan is 'ABAT Movement…Tinubu For President, Tinubu For President…ABAT Movement' emphasizing that Tinubu Presidency in 2023 is 'no-going-back', now is the time to reward a rare commitment to progressive politics, unity and prosperity of Nigeria.
The newly sworn-in executive officers include LG Coordinator: Mr. David Alagbe,  Mr. Adeleke Bolowotan (Secretary) and Alhaji Akeem Sanusi (Treasurer). 
Others are Niyi'Soyebo (Publicity Secretary) and Oluwole Sotala (Organizing/Welfare) among others.
At the ward level, the coordinators include Tunji Aiyegbusi  (C1), Funmilola Oyedele (C2) and Nurudeen Tajudeen (C3) among others..