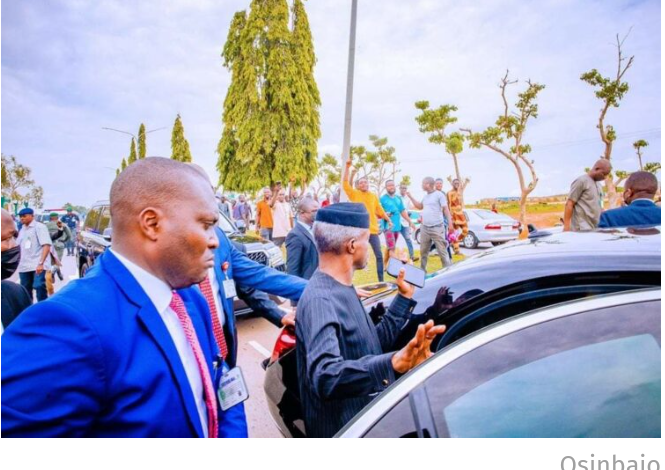 TWO presidential hopefuls on the  platform of the All Progressives Congress (APC), Bola Ahmed Tinubu and Vice President, Professor Yemi Osinbajo have visited Owo, Ondo State, where many lost their lives and others were injured when gunmen attacked St. Francis Catholic Church on Sunday.
This is just as Laolu Akande, the Media Aide to the Vice President, has said his principal's convoy was not involved in an accident, contrary to reports by some media outlets.
Akande said his prinvipal was on his way to the airport on Monday, when he came across a road traffic accident and stopped to lend assistance.
Akande in one of his social media posts, said Osinbajo ensured victims were taken to the hospital with his convoy's ambulance before proceeding on his trip and thereafter travelled to Ondo State the site of Sunday's attack in Owo.
Akande had tweeted that Osinbajo was heading to Owo, Ondo State to commiserate with victims of the horrendous church attack on Sunday.
His clarification followed reports in some blogs that Osinbajo had an accident along Abuja airport road on Monday morning, it was gathered.
Similarlly, Bola Tinubu, has donated N75 million for repairs of the St Francis Catholic Church, survivors and relatives of the victims of the attack in the state.
According to a breakdown of the fund donated by the presidential aspirant, N50 million would go to the worshippers that sustained injuries and deceased relatives, while N25 million goes to the church for other activities including repair works.