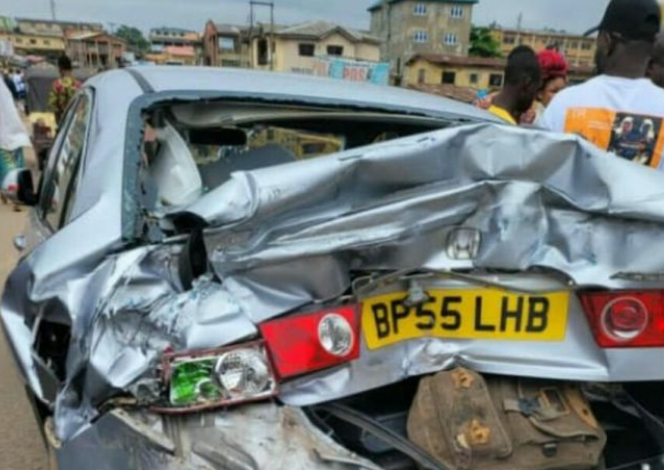 MANY traders and hawkers of a Bode market in Ibadan, Oyo State, have reportedly lost their lives while others were injured on Sunday, after a tanker, rammed into the
The incident occured at about 8.30am involving the tanker laden with Liquefied gas
According to eye witnesses' account, the gas tanker joirneying from Idi Arere axis lost control due to brake failure, and crushed many traders, hawkers, commercial tricycle and motorcycle operators.
An eye witness, Maria Remilekun said this caused apprehension in the area as people scampered for safety.
It was learnt that, the dual carriage way from Beere to Idi Arere and Bode, near the flyover bridge was closed to traffic, just as men of Oyo State and Federal Fire Service, Federal Roads Safety Corps (FRSC) and the Nigeria Police were at the scene.
At press time, the Oyo State Commander of the Federal Roads Safety Corps (FRSC), Mrs Uche Winifred Chukwura has confirmed the accident.
However, she stated that " the accident occurred this morning at Bode market, but our people are still there evacuating the debris and casualty. For now, we cannot give a specific figure of the casualty. I would get back to you later on the number of people that died in accident."