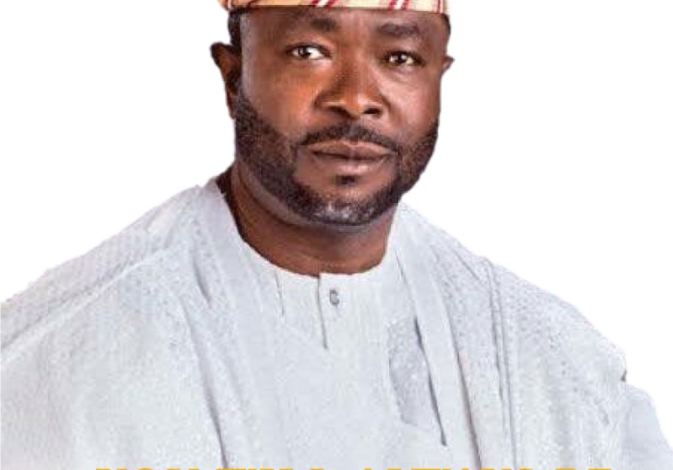 Politics
TWO YEARS EXIT: Abiru remembers 'Pepper'
THE Senator representing Lagos East Territorial District, Tokunbo Abiru has remembered late Senator Sikiru Adebayo Osinowo (Pepper) describing him as a great man.
The late Senator died on June 15, 2022 after a brief illness.
Abiru in a statement, joined other Nigerians to mark the 2nd anniversary of the death 'Pepper'.
He said, "
"It is another June 15. That was the day darkness fell on the entire Lagos East Senatorial District and the entire Lagos State when we learnt about the painful departure of our esteemed leader and Distinguished Senator of the Federal Republic, Late Senator Sikiru Adebayo Osinowo (Lagos East) on June 15, 2020.
"On behalf of the good people of Lagos East Senatorial District, I join eminent personalities in Lagos State, political associates and family of Late Senator Osinowo in marking his remembrance today.
"Late Distinguished Senator Osinowo, who was my predecessor, was a great man in every sense of it. Pepper was a dogged fighter who risked all for what he believed in. He was in the trenches with the National Democratic Coalition(NADECO)in the struggles for the revalidation of the June 12 mandate of Late Chief MKO Abiola.
"When the country returned to civil rule in 1999, he was not on the sideline. He got involved in the political process alongside his co-pro democracy campaigner, our revered leader Asiwaju Bola Tinubu.
"He made his mark in politics as an astute grassroot mobilizer, consummate legislator and builder of men. The lives Late Osinowo impacted are too many to count. His sparkling legacies outlived him.
As we remember this late illustrious member of the Lagos progressives, I pray for the repose of his soul. May Almighty Allah continue to be gracious to him in Aljannah."