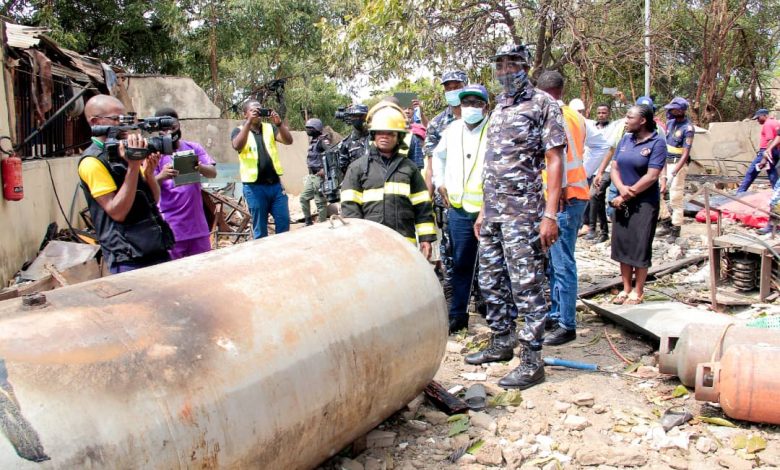 General News
News
Update: Five dead, 13 rescued: 25 vehicles razed-NEMA
...as Police order investigations
THE Acting Coordinator, National Emergency Management Agency, NEMA, Lagos State, Ibrahim Farinloye,has confirmed that five deaths were recorded so far.
He said three bodies were initially recovered on Friday while two of those rescued to the hospital died few minutes later putting the total deaths at five, 13 persons were rescued.
The Acting Coordinator said 25 vehicles were razed.
Meanwhile, the Commissioner of Police, Lagos State, CP Hakeem Odumosu, on Friday, ordered investigations into the cause of the incident.
The Spokesperson, Lagos State Command in a statement said the CP who was at the scene for an on the spot assessment also ordered for immediate dispasal of suspected looters who might want to capitalise on the incident to loot goods and other items in the complex.
He said, ""It was ascertained that thirteen (13) persons were injured during the incident and they have been taken to the hospital for proper medical attention.
"The Commissioner of Police, during his

visit to the same scene today Friday 18th June, 2021, confirmed that three lifeless bodies of some identified staffers at the complex were discovered and evacuated from the scene on Friday. He further stated that two victims of the incident, that were rushed to the hospital have passed on; and 25 vehicles were burnt within the premises."