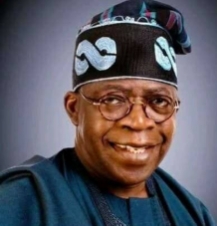 Politics
Victory for Tinubu as Presidential Election  Tribunal dismisses petition 
… lawyer makes U-Turn 
CITIZENS COMPASS – THERE is hope for the President-elect, Bola Tinubu as Presidential Election Petition Court in Abuja, on Monday, May 8, 2023, dismissed one of the five petitions challenging his victory during the February 25 election.
The petition was dismissed by a five-member panel of the court led by Haruna Tsammani after the petitioner's lawyer announced its withdrawal.
It was the first among the five petitions received by the court to be called for hearing.
The panel members went on a short break after the ceremonial opening of the court and retuned to begin hearing AA's case.
A confusion about the legal representative of the party ensued when the party's case was called.
Oba Maduabuchi, a Senior Advocate of Nigeria, first announced appearance for the AA party. Another lawyer, Malachi Umuebe, also announced appearance for the party.
Mr Maduabuchi insisted that he was the party's lawyer.
The court discountenanced Mr Umuebe since he was not the one who filed the petition before the court.
Shortly after the court recognised Mr Maduabuchi, the lawyer announced the withdrawal of the case.
The respondents' lawyers – Wole Olanipekun (SAN) representing Tinubu, and Abubakar Mahmoud (SAN) representing the Independent National Electoral Commission (INEC), said they had no objection against the application for the withdrawal of the petition.
The court then dismissed the petition.
But the Action Alliance has urged the court to nullify the polls owing to alleged refusal of the Independent National Electoral Commission (INEC) to upload the name of its actual presidential candidate – Solomon-David Okanigbuan – to its portal for the February poll.
The National Chairman of Action Alliance, Adekunle Omo-Aje, had said in January that Hamza Al-Mustapha, recognised by INEC was not the authentic presidential candidate of the party.
He spoke against the background of the leadership tussle rocking his party, which gave rise to the emergence of two presidential candidates.
Earlier, the court held its inaugural sitting during which it assured all litigants that it would do justice to all parties to the case pending before it.
The lawyers equally responded that they will cooperate with the court.