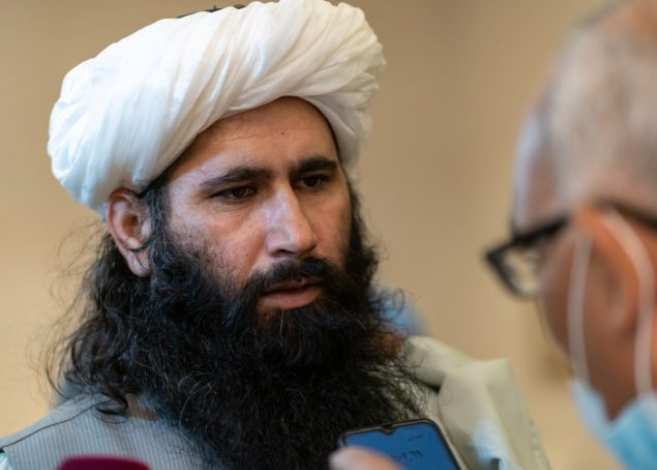 THE Taliban has said that they are not interested in vengeful attacks and are only interested in the pursuance of peace.
The group held a news conference in Kabul on Tuesday, addressing the nation for the first time since taking control of the Asian country.
Taliban spokesman Zabihullah Mujahid, appearing before cameras for the first time, said the group pledged to secure Afghanistan and sought no revenge and that "everyone is forgiven".
According to the Spokesman, "freedom and independence-seeking is a legitimate right of every nation."
Mujahid said that everyone had been pardoned and that they do not want any repeat of conflict or war.
He said, "The Islamic Emirate – after the freedom of this nation – is not going to revenge anybody, we do not have any grudges against anybody.
"We know that we have been undergoing very challenging periods and crises, a lot of mistakes were made that were in the advantage of the occupiers. We want to make sure that Afghanistan is not the field of conflict, the battlefield of conflict, anymore."
"We have pardoned anyone, all those who have fought against us. We don't want to repeat any conflict, any war, again, and we want to do away with the factors for conflict.
"Therefore, the Islamic Emirate does not have any kind of hostility or animosity with anyone, animosities have come to an end, and we would like to live peacefully. We don't want any internal enemies and any external enemies."
Meanwhile, Afghan vice-president, Amrullah Saleh, said on Twitter on Tuesday he is in Afghanistan and is the "legitimate caretaker president".
Saleh had said after a security meeting chaired by the then president, Ashraf Ghani, last week that he was proud of the armed forces and the government would do all it could to strengthen resistance to the Taliban. P
resident Ghani earlier left the country amid the Taliban advance and his whereabouts remain unknown.