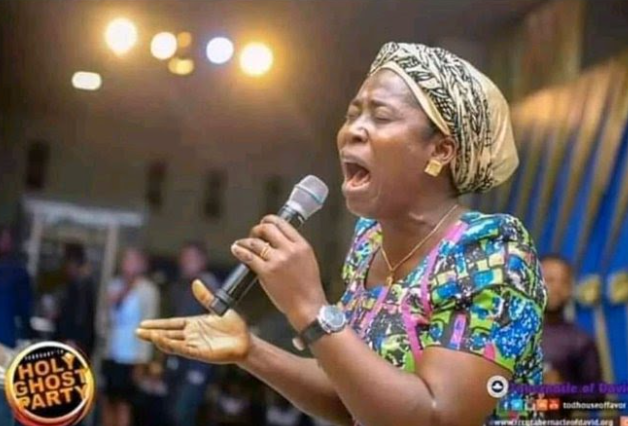 MORE FACTS have emerged about why the late Gospel singer, Osinachi Nwachukwu, did not want to expose her husband, Peter Nwachukwu for allegedly constantly abusing her.
A bosom friend of the deceased, Osinachi Nwachukwu has unveiled three reasons the deceased gave for not exposing the predicament she suffered in the hands of her husband, Peter Nwachukwu.
Glory who spoke to Saturday Vanguard disclosed that many of her friends and family members were aware of her troubles but she, Osinachi restrained them from exposing him because of three reasons.
She said:
"Osinachi's husband used to lock me out of their house when I went visiting. He told me to my face that he didn't want to see me in their house.
He was fond of spitting on her head and face to show his feelings of disgust towards her, but in spite of all the humiliation, Osinachi did not cry out for help.
"One day, she told me that there were three reasons she didn't want to leave the abusive marriage.
"First, Osinachi said she didn't want to be the reason people would curse God. Two, she believed divorce was unacceptable to God. Three, she didn't want that whenever she was ministering to people who would gossip about her situation as a woman who couldn't keep her marriage and then undermined her service to God."
Osinachi, according to Glory, was simply avoiding stigmatisation and hence did not want to expose her husband.
Meanwhile, a concerned resident of Abuja, who spoke in confidence, during his visit to Nwachukwu's house in Aco Estate Abuja, revealed why he invited policemen to arrest Peter Nwachukwu after his wife's death.
The man, who is married to one of Osinachi's close friends, said Mr. Nwachukwu was arrested by the police in his house, because he drew suspicion upon him when he started paying more attention to the serving snacks and drinks to people who came to mourn with him.
"When I heard that he was in the house celebrating and consoling other people, I was mad and said 'No' this can't be happening. Something is amiss.
"I quickly recalled that when Osinachi's twin sister came around last two weeks, we all went to the hospital to visit Osinachi, Peter walked his wife's twin sister out of the ward. Even when my own wife was praying for Osinachi, he kept telling her to cut the prayer short.
But, he is now begging (for mercy) at the police station. The man has started trying to confess, because now he has said it was no longer cancer of the throat that killed his wife."
"Osinachi's husband served Prince Nicholas Ukachukwu (former Anambra Governorship candidate), who has maintained that he is not interested in supporting any act of violence, and had repeatedly warned him to desist from abusing women."
–Vanguard