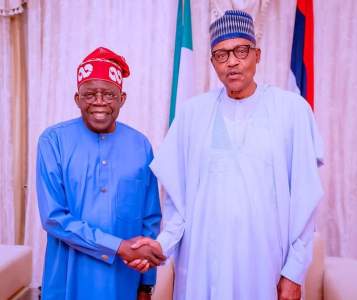 Politics
With Tinubu, Nigeria'll return to paths of greatness – Ikorodu LG Chair, Adesina
THE Executive Chairman of Ikorodu Local Government Hon. Wasiu Adesina, has congratulated the National leader of the All Progressives Congress (APC), Asiwaju Bola Ahmed Tinubu sayin his victory at the just concluded APC presidential primary election, will return Nigeria to her paths of greatness.
In a statement signed by Mr Lateef Afinni, Secretary to the Ikorodu Local Government, Adesina affirmed that Asiwaju Tinubu's emergence as the flag-bearer of APC represents the collective wish of the vast majority of members of the party.
"Our National leader has proven his dedication and competence to lead the country at such an important time in history.
"Congratulations sir, a leader per excellence, I know and have the confidence that with your leadership expertise and wealth of experience, Nigeria would return to her paths of greatness.
"Tinubu has nurtured the party and groomed members as hallmark of a true leader, the entire people of Ikorodu say congratulation sir, it is a well deserved victory," the statement said.